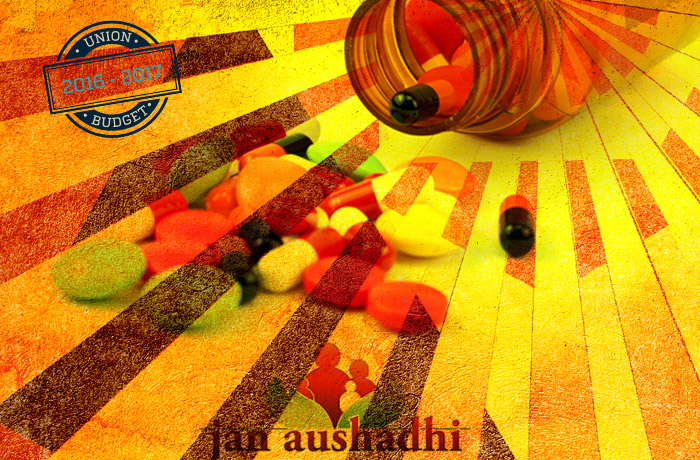 The Union Budget 2016 seems to be rooted in social welfare, and Finance Minister Arun Jaitley has emerged as a neo-socialist.
One of the most important steps Jaitley announced was a refurbishment of the Jan Aushadhi programme. Under this programme, medical stores will give access to quality medicines at a cheap rate to those who can't afford them.
Read- Union Budget 2016: No change in income tax slab, fiscal deficit target kept at 3.5 %
The government aims to open 3,000 Jan Aushadhi stores this year. However, the scheme has hit roadblocks in the past. Here are a few of the challenges it could face:
There are a total of 137 Jan Aushadhi stores in India at present. In 2012, there were 112, which means only 25 additional stores have opened in three years (2012-2015).
States like Tamil Nadu, Rajasthan, Gujarat and West Bengal have their own set of free medicine/cheap medicine schemes and, thus, would not be interested in a central programme.
Jan Aushadhi stores sell about 320 drugs at a much cheaper rate. For instance, Paracetamol 500 mg is Rs 14 in the market, but Rs 2 in Jan Aushadhi stores.
Unfortunately, these stores suffer from low medicinal supplies, as they are solely dependent on pharma PSUs.
Jan Aushadhi was first launched in 2008 at an cost of Rs 24 crore. However, only Rs 6 crore was released in the 11th Plan (2007-12). The outlay for the 12th plan is Rs 200 crore.
Some Jan Aushadhi stores had already started getting supplies from private players to make up for operational losses and lack of supply.
Additionally, owing to the corporate nexus, doctors also do not prescribe generic drugs.
Edited by Shreyas Sharma
More in Catch:
In photos: how one scribe feels about JNU after living next to it for four years
Tonight's Oscar winners will be drinking a champagne money can't buy
#JNURow: legal scholar Liang champions the right to be seditious
#NotesForMrJaitley 12: here's what environment needs from Budget 2016