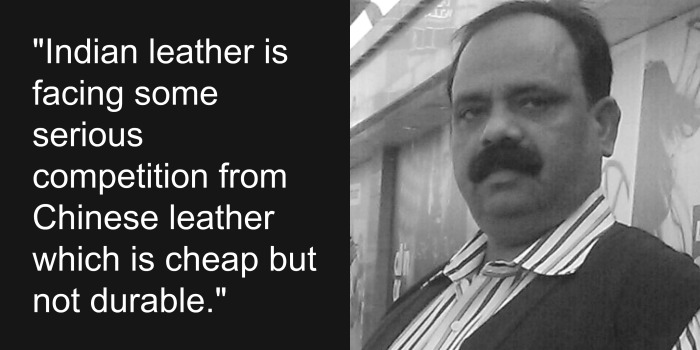 Leather, the glorious industry of the past, is now on the brink of recession. While many industrial reforms have been introduced to revive the leather industry, much of it has not been actually effective on ground.
As Finance Minister Arun Jaitley is due to present the Budget 2016-17 in the Parliament on 29 February, time has come to take revolutionary steps to reorganise this sector and make it productive once again.
Being a part of this mammoth industry for more than 35 years, and being familiar with its intricate workings, I would like to see these changes/improvements in the policy related to the leather industry:
Measures must be taken to increase the rate of employment in this industry.

Focus should be laid on local leather industries. Industries which are not within/near the sectoral hub often face neglect.

The duration of subsidies needs to be increased. Small units are not able to survive for long as subsidies provided by the government wear out.

Minimum wage rate varies from region to region. The minimum labour wage in Uttarakhand is Rs 6,110 while in Haryana it is Rs 9,000. Measures should be taken to equalise the minimum wage rate across the country in the sector.

Leather industry requires some serious export promotion. Unlike in the past, the leather industry does not attract much attention.

Indian leather is facing some serious competition from Chinese leather which is cheap but not durable. Restrictions should be imposed on the import of leather from China while Indian leather should be promoted more.

Import duty on leather must be decreased. India imports rawhide from abroad and exports finished products. Due to high import duty, production of leather products has been affected and has resulted in loss.
- Suresh Kumar Sengar (General Manager, Liberty Shoes Ltd)