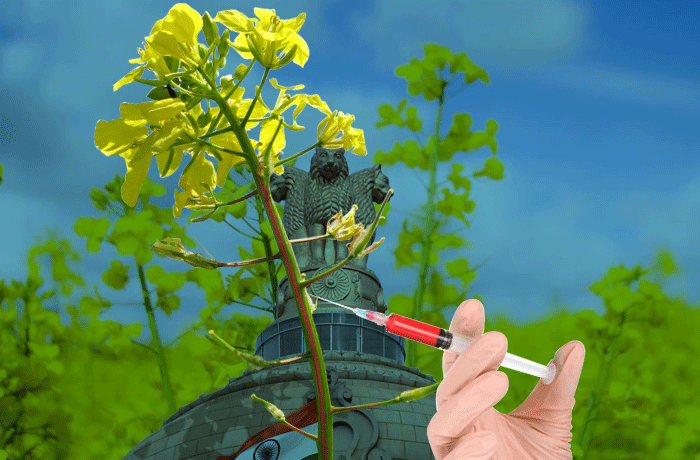 Stating that Indian agriculture has become a "victim" of its own success, the Economic Survey has favoured the use of hybrid and GM seeds along with better MSP, irrigation and national market facilities to boost crop yields and for bringing in major transformation in the sector.
The survey said safety concerns related to hybrid and genetically modified (GM) seeds need to be debated and tested so that their introduction is facilitated in the next six months. It also said the regulatory process needs to be evolved to address safety concerns of GM crops.
The Economic Survey for 2015-16, which was tabled in Parliament today suggested the policies must incentivise raising of production of pulses and oilseeds, for which the country is heavily dependent on imports.
"Indian agriculture, in a way, a victim of its own past success - especially the green revolution. It has become cereal-centric and as a result, regionally biased and input intensive. Rapid industrialisation and climate change are raising the scarcity value of land and water, respectively," the survey observed.
It said agriculture requires a "new paradigm" shift by focusing on raising yields with less inputs, prioritising cultivation of less water-intensive crops, especially pulses and oilseeds, supported by favourable MSP regime and backed by better procurement system and research.
Pointing out deep segmentation in agri-market, the survey said unified national market would boost farmers income.
On controversial GM crops, it said: "Concerns about affordability of hybrids and GM seeds, environmental and ethical issues in cultivation of GM crops, risk to the food chain, diseases spread and cross pollination have resulted in their non-introduction. These issues needs to be debated, tested, evaluated, so that introduction of hybrids is facilitated in the next six months."
The adoption of hybrid and high yielding variety seeds is one definite pathway to raising productivity in Indian agriculture, it added.
Stating that a host of studies have demonstrated significant net benefit of GM crops, the survey said, "Nonetheless there are good reasons for some of the public apprehensions on GMOs.
Therefore, the regulatory process in India needs to evolve so as to address the concerns in a way that does not come in the way adapting high-yielding technologies and rapidly moving towards the world's agro-technological frontier."
The government has allowed only Bt cotton for commercial cultivation and there is a moratorium on Bt brinjal. Currently, it is examining a proposal on GM mustard seed despite there being severe opposition to it among green activists.
-PTI