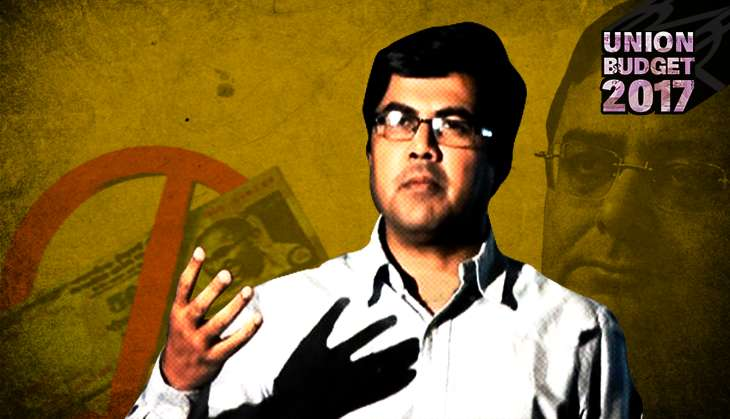 In his budget speech, Arun Jaitley hailed demonetisation as a tectonic policy shift. The finance minister talked about its damaging impact on the economy as if it was a distant possibility and quoted Mahatma Gandhi to present note ban as "a right cause" that will never fail.
Only, his budget announcements did not reflect this optimism.
Also Read: Opposition tears into Jaitley's Union Budget, Rahul says it has 'no vision'
Catch spoke with the development economist Amir Ullah Khan about the visible impact of demonetisation on the budget. Khan, director of Aequitas Consulting, feels that Budget 2017 is an admission by the government that the demonetisation gamble did not work. To substantiate his claim, he made six arguments.
nothing for jobs
Jaitley mentioned in his opening comments that sluggish private investment is hampering creation of jobs. So, public investment will have to fill this gap. However, nowhere did the budget speech reflect a follow up to this realisation. There are simply no big announcements that will lead to employment generation. The few small steps announced represent a modest increase in job generation potential from last year. This means that in spite of realising that the government needs to spend heavily to facilitate job creation, the budget did not go for it because of lack of money.
Hike in MGNREGA allocation
After describing the MGNREGA a living monument to the previous UPA regime' failures, the Narendra Modi government has given it the highest ever allocation of Rs 48,000 crore. Obviously, this is a clear admission of the fact that demonetisation has forced people to go back to their villages in large numbers for want of jobs in cities. The increased spending is envisaged to bring some succour to them.
Fall in growth
Both the budget and the Economic Survey have accepted that GDP growth will be hit this year by at least by 1%. Jaitley himself admitted that the IMF has revised down India's GDP forecast for 2016-17. The IMF has already said that this is due to demonetisation. The IMF's report mentions "temporary negative consumption shock induced by cash shortages and payment disruptions associated with the recent currency note withdrawal and exchange initiative".
Little increase in tax revenue
The finance minister declared that in terms of net tax revenue, "we will end the year with a high growth rate of 17% for the second year in a row". Recall how several municipal bodies had claimed in the early post demonetisation days that they had received bumper tax collections. The budget does not say that. The collections for this year barely more than last year's.
No mention of windfall
The budget, too, like other government communications so far, is silent on the details of demonetisation. There is no information on questions like how much money was deposited in the banks, how much of the currency was fake or whether the total deposits were more than anticipated or less. It's clear that there has been no windfall.
Admission of banking crisis
The Economic Survey admitted that India's banks are in poor health, more so post demonetisation. In spite of that, the government has indicated that it could not afford to give more than Rs 10,000 crore for recapitalisation of banks, same as last year. Then, the allowable provision for non-performing assets of banks has been increased from 7.5% to 8.5%. Which means they have been given elbow room to write off more debts to clean their balance books. This wouldn't have been needed if demonetisation had been successful in bringing much-needed capital to the banks.
Also Read: Budget 2017: Long on promises and politics, short on sound economics