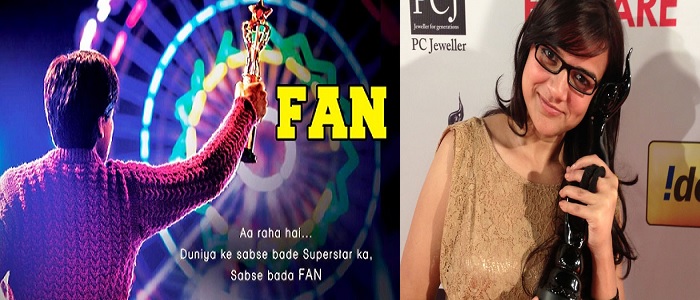 Shah Rukh Khan-starrer Fan is one of the most highly anticipated movies of 2016. The film, which presents the superstar in a completely different avatar, has managed to strike the right chords and generate hype with its teaser trailer.
Working in a Shah Rukh Khan film is a high-pressure job, considering the immense expectations people have from his films. National Award winning film editor Namrata Rao spoke to Catch about the huge pressure to meet audience expectations for Fan.
"I think we have made a great film. So I don't think it will be difficult to meet the huge expectations people have from Fan. I don't think of a film as very big or very small, as for me editing is all about enjoyment. I enjoyed Fan as much as I enjoyed Titli."
Also Read: National Award winner Namrata Rao to edit Shah Rukh Khan's Fan
Like most Indians, Rao is also a huge Shah Rukh Khan fan. On working with the superstar, Rao said,
"Shah Rukh Khan is fantastic to work with. He is not at all a star when he comes on set. He is chilled out, he is a team member, has a brilliant sense of humour and will always have a take on everything. It is so much fun working with him. He has done all the stunts himself in Fan; he is always ready to do more takes. It is actually very humbling and inspiring to see him. Shah Rukh Khan has done so much work but he is still so energetic and enthusiastic. I am a huge Shah Rukh Khan fan and wanted to work with him again after Jab Tak Hai Jaan and it finally happened".
On the Maneesh Sharma directorial, Rao said,
"Fan is in a new space altogether, so it was a refreshing experience to work on the film."
Also Read: Watch Shah Rukh Khan in and as Fan in YRF's latest
With the film being slated for a release on 15 April 2016, Rao revealed that there was still some work left on the film, which would be wrapped up soon.
"Fan still has about 4-5 days of shooting left," said Namrata.