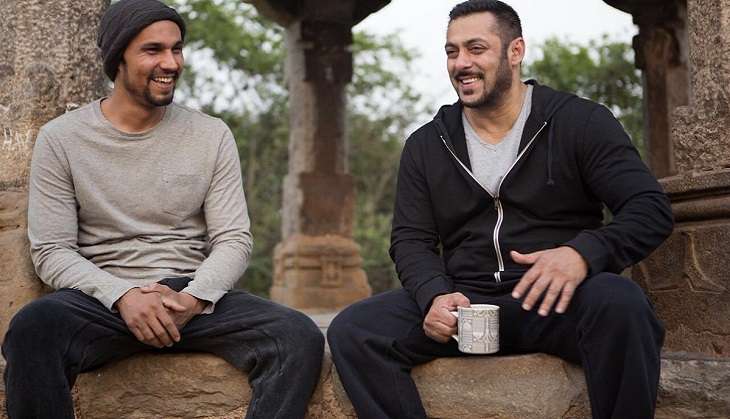 The trade buzz is expecting Salman Khan - Anushka Sharma's Sultan to take the Box Office by storm upon its release this Eid. The sports drama, directed by Ali Abbas Zafar, is set to be 10th consecutive Rs 100 crore film for Salman Khan.
Salman's golden run in Bollywood started in 2010 with Dabangg which raked in Rs 142 crore at the Box-Office. Following Dabangg, almost all the films starring Salman managed to enter the Rs 100 club.
Here's how his films fared:
1. Dabangg (2010): Rs 142 crore (Blockbuster)
2. Ready (2011): Rs 123 crore (Blockbuster)
3. Bodyguard (2011): Rs 148 crore (Blockbuster)
4. Ek Tha Tiger (2012): Rs 199 crore (Blockbuster)
Also Read: People don't even know what a flop means, says Salman Khan
5. Dabangg 2 (2012): Rs 159 crore (Blockbuster)
6. Jai Ho (2014): Rs 113 crore (Semi-hit)
7. Kick (2014): Rs 233 crore (Blockbuster)
8. Bajrangi Bhaijaan (2015): Rs 321 crore (Blockbuster)
9. Prem Ratan Dhan Payo (2015): Rs 211 crore (Super Hit)
Even in the worst case scenario, Sultan will breach past the Rs 100 crore mark in its opening weekend. However, it would be interesting to see if it becomes the fourth consecutive Rs 200 crore earner for Salman.
Also Read: Dhoom 4 to go on floors with Salman Khan in North America in 2017: Reports
In terms of the 100 crore club at the Box-Office, Salman Khan leads with nine films and Shah Rukh Khan is placed next with six movies. Here's the list of actors with maximum 100 crore films:
Salman Khan: 9 films
Shah Rukh Khan: 6 films
Akshay Kumar: 5 films
Ajay Devgn: 5 films
Aamir Khan: 4 films (all four films set highest lifetime collections record)
Shah Rukh Khan had the chance to be the second actor after Salman to have 10 back-to-back 100 crore films. However, since Fan failed to bring in Rs 100 crore, Salman's record seems to face threat any time soon.