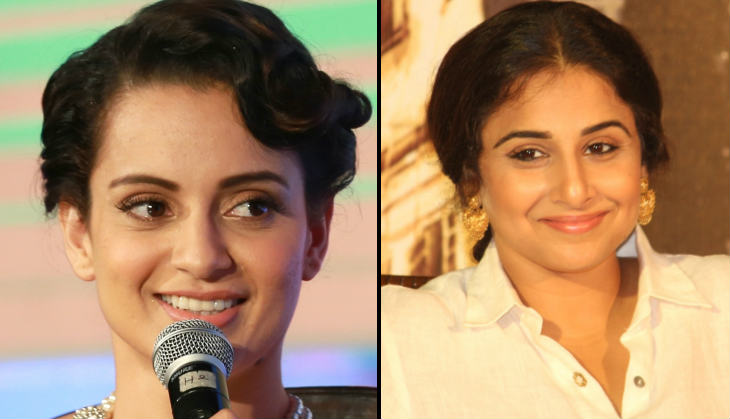 Unlike most Bollywood celebrities who have chosen to maintain a studied silence on the Hrithik Roshan-Kangana Ranaut legal battle, actress Vidya Balan has expressed her views.
At the trailer launch of her upcoming film, Te3n, which also features Amitabh Bachchan and Nawazuddin Siddiqui, Vidya said she is in awe of the courage that Kangana has displayed.
She added that she has great admiration for Kangana for "standing up" for herself.
Asked about the current row between Kangana and Hrithik, Vidya told reporters: "It's none of my business to judge anyone and least of all to comment on what is their business... But I have the greatest admiration for her (Kangana). It is very creditable that she is standing up for herself because as women we find it easy to stand up for everyone else but ourselves."
She added: "We stand up for our fathers, husbands, children and parents but we rarely stand up for ourselves. So kudos to her and more power to her."
-- quotes from IANS
Watch the trailer of Te3n here: