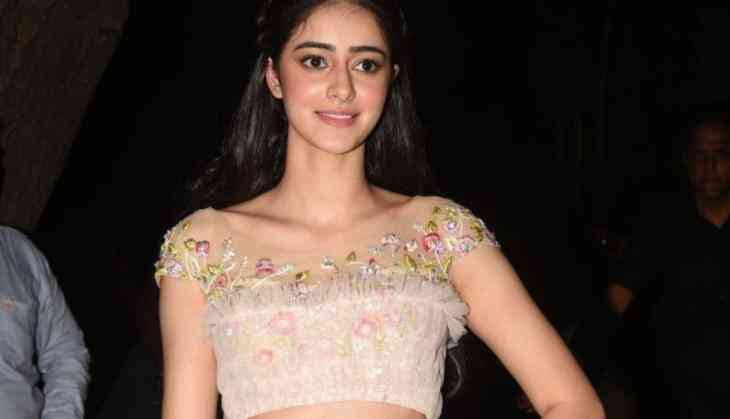 On the eve of April Fool Day, everyone was busy pranking their friends out of many videos we found this video which actually made our day as it was the normal prank video rather it didn't come out as expected. SOTY 2 actress Ananya Panday and director Punit Malhotra chalked out a plan to play a prank on her co-star tiger Shroff but it seems he is far more intelligent to get pranked.
In the recent video shared by Ananya, we saw Punit scolding Ananya for her bad performance (which was planned) and after getting scolded she went in a corner and started weeping to witness the scene Tiger came to console her but soon the smell that something fishy is going on. Tiger who got really tense seeing her crying, soon he realised that he was being pranked and steps out from the frame.
The video starts with Ananya accepting her defeat while Tiger is seen teasing her that it was her best acting till date. Here check out the video shared by Ananya.
Ananya Panday, Tiger Shroff and Tara Sutaria starrer Student of The Year 2 will mark the debut of both the actress while the movie is helmed by Punit Malhotra and is being produced by Karan Johar. The film is slated to release on 29th November this year.
Also Read-
Avengers: Endgame' director to work with this Bollywood star, not with Shah Rukh, Salman, and Aamir