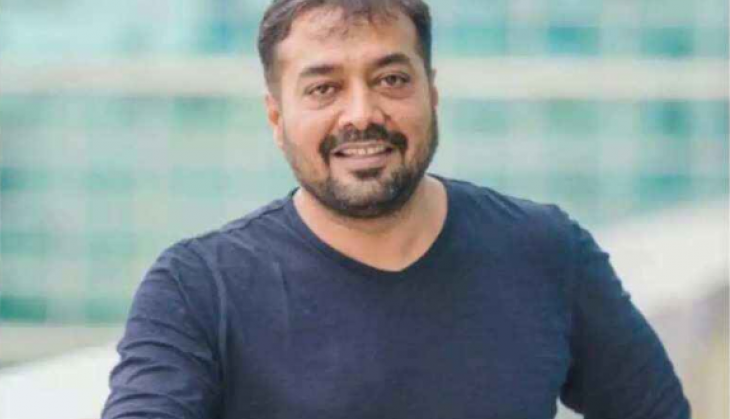 Filmmaker Anurag Kashyap is among few Bollywood celebs who wear heart on sleeves and when it comes to giving back to trollers they never shy away rather give them a savage reply. Now you all must be thinking why we are talking about this then let us tell you that something like this happened recently after he engaged in a war of words with Ashoke Pandit.
Lately, the filmmaker shared his opinion on Kananga Ranaut's interview on Sushant Singh Rajput's death that aired on Republic TV. He criticized Manikarnika actress by saying that there was a time when he was a good friend with Kangana, however, now he doesn't know this version of hers. Well, this opinion of filmmaker didn't go down well with Ashoke and soon they could see engaging in a verbal fight.
Also Read: Paranormal expert asks Sushant Singh Rajput's soul 'how he lost his life'; his reply will shock you!
However, amid all this, a Twitter user intervened and passed a personal comment on Anurag regarding his broken marriage. The user wrote, "एक बीबी नहीं संभली चले हैं ज्ञान बाटने (Couldn't handle a wife and wants to share his knowledge)."

Soon after Anurag took a note of it and dropped a befitting reply shutting down trollers mouth. He wrote, "Women do not have to take care, they can take care of themselves and you and your family too." He further talked about his ex-wife that things didn't work so she left and that he can't keep her as a slave for his entire life.
Here have a look:
औरतों को सम्भालना नहीं पड़ता, वो खुद को सम्भाल सकती हैं और तुमको और तुम्हारे ख़ानदान को भी । जब नहीं जमा वो चली गयीं, ग़ुलाम नहीं थीं कि मैं बांध के रखता । बाक़ी आप का माहौल ठीक है ना ? https://t.co/TJXf4HVmaU

— Anurag Kashyap (@anuragkashyap72) July 21, 2020
Meanwhile, reacting to Anurag's tweets, Kangana's team dropped a reply which read, "Here is mini Mahesh Bhatt telling Kangana she is all alone and surrounded by fake people who are using her, anti-nationals, urban Naxals the way they protect terrorists now protecting movie mafia."
Also Read: Karan Johar decides to take this step against trollers who blamed filmmaker for Sushant Singh Rajput's death