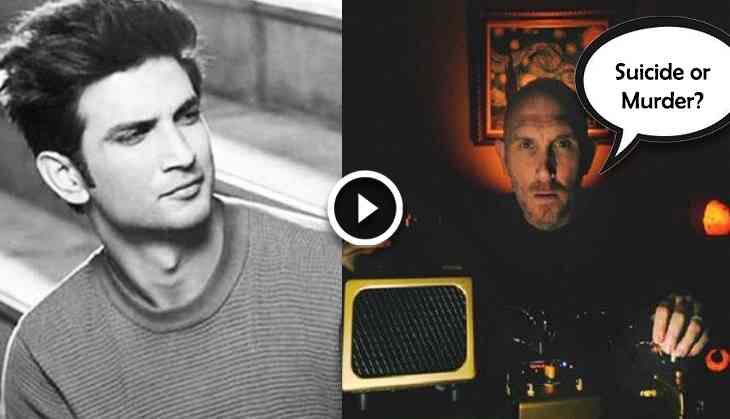 A month after the tragic death of Sushant Singh Rajput, a paranormal expert Steve Huff has accepted the requests of actor's fans who wanted him to talk Sushant's spirit.
However, Police are doing their investigation into the matter but his fans are constantly demanding a CBI inquiry in the suicide case.
Albeit, Huff didn't know much about Sushant's work, but he tried to contact the soul of Sushant with his speaking soul device.
Huff had already conducted two sessions in which he alleged that Sushant had talked to him and also shared the video of the sessions on his YouTube channel.
See Session 1 video:
Here's the second session:
With these two videos, Huff has become popular after his conversation with Sushant's soul and Sushant's fans continued him to ask more questions to him.
Hence, the paranormal expert conducted another session with the Dil Bechara actor.
Know what Steve Huff asked:
Steve: You have anything to say about your death?
The spirit: "the neck".
After this conversation, Sushant's fans believed that there were 4 culprits and the spirit feels that they are very protected. Also, Sushant's soul revealed that he is with his mother and has got wings.
Here's the third session video:
Some people are having doubts about Steve Huff's video claims while some asked him to ask the spirit about he lost his life.
However, Mumbai Police have recorded statements of many Bollywood celebs in Sushant's murder case. Recently, his psychiatrist who was treating Sushant revealed that he was suffering from bipolar disorder.
The doctor also said that Sushant stopped taking medicines 2-3 months ago. However, nobody knew the reason behind his stress.
Also Read: What! Paranormal expert talks with Sushant Singh Rajput's soul; know video reality