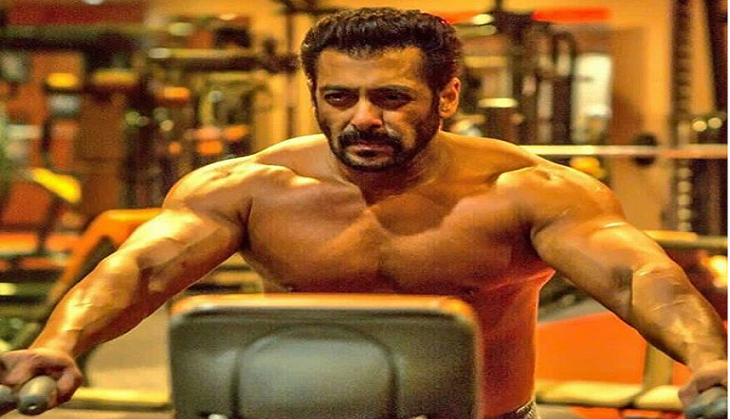 Tiger Zinda Hai is one of the most awaited movie of the year. It is all set to release on December 22 and the cast of the film have already begun promoting the film on different platforms. The lead actor of the film, Salman Khan had stolen all the glances with his fitness in the film. He is one of those actors who pay a special attention to his fitness regime.
Salman's body in the film is looking like a million bucks and he is truly all of us some serious fitness goals. The director of the film Ali Abbas Zafar, during an interview, opened up about the actor's fitness secret and what diet he took while he was shooting for Tiger Zinda Hai.
ALSO READ: Bad news for Bhai fans! Salman Khan suffered from a serious health issue while shooting for 'Tiger Zinda Hai'
As per reports published in a leading Entertainment portal, Pinkvilla, Zafar opened up about Salman's fitness and said that the actor had really pushed himself hard for the film and it was one of the most awe-inspiring fitness levels that he had for Tiger Zinda Hai.
The filmmaker further said, "Salman had trained, actually, we should say he has killed himself for about 3 months at the gym before the shoot began. Altitude training is something that Salman had to do given the fact that we were shooting in the Alps and pulling off some daring stunts with him. During the shoot, be it the middle of a desert or on top of the snow-capped mountains; Salman was training every day."
ALSO READ: Will Salman Khan's Tiger Zinda Hai get a benefit from the delay in the release of Padmavati?
He continued to say that the actor used to cycle up the sets each day despite the fact that it was very difficult to cycle in harsh environments. Salman rode for more than 10 kilometres each day. Talking about the diet he took, Ali said that his diet used to be light and agile and it was hard but incredible. Salman's cheat day came during the last schedule of the film in Greece.
ALSO READ: Tiger Zinda Hai song 'Swag Se Swagat': Twitteratis welcome the new song of Salman Khan and Katrina Kaif with full swag
Talking about the film, it is the sequel to 2012 release Ek Tha Tiger which was directed by Kabir Khan. Katrina Kaif will be casted opposite Salman Khan.