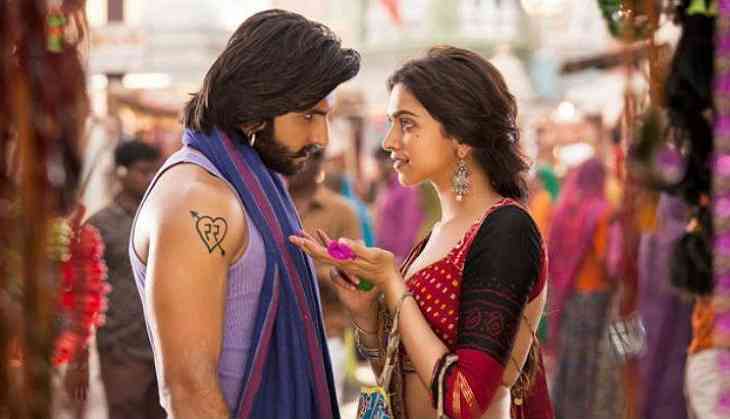 Ranveer Singh and Deepika Padukone
Padmaavat actress, Deepika Padukone, is currently in the headlines for her magnum opus film 'Padmaavat' that got released on 25 January 2018 and it seems as if she does not want to loose the limelight as the news related to her marriage is doing rounds on the internet. Yes, the much anticipated Bollywood couple Deepika and Ranveer Singh's marriage rumours have raised the heartbeats of their fans. But the couple has not yet announced any news about it. However, it seems as if Deepika Padukone is very clear about her guest list. Whenever the dimpled beauty will decide to tie the nuptial knot with his man, she has decided to whom she will invite and to whom she will not.
Are you wondering who it is? Then, without any ado lets reveal the name that will not be a guest at her ceremony, it's none other than Katrina Kaif, the industry's Kamli girl.
As Katrina Kaif was allegedly, the reason behind the Deepika and Ranbir Kapoor's break up. Since then, the ice-cold vibes have begun between the two B-town actresses.
Although, Deepika has patched up with her ex-boyfriend and is an amicable relationship with him but she has not still sorted her relations with Katrina.
Recently, Deepika has shown her presence on Neha Dhupia's show Vogue BFFs along with her younger sister Anisha Padukone. Tgere she revealed that who will not be on her wedding ceremony guest list.
According to a report in Mid-day, a source revealed to the tabloid that during the Say It or Strip It segment, Neha asked Deepika whether she would invite Katrina on her wedding, in return, she replied with a huge 'No'.
Also read: Padmaavat: Swara Bhaskar gets an epic reply in the form of an open letter after her 'felt reduced to a vagina' comment