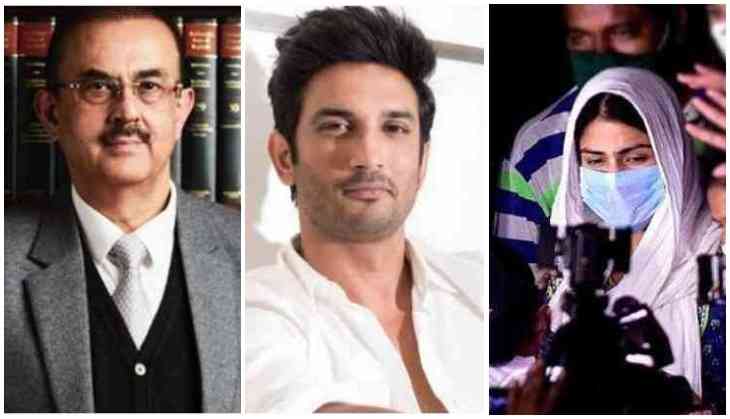 Sushant Singh Rajput's death case is getting more and more complicated and news events are being unfolded with every passing day. On day 13 (3rd September) of the probe, CBI interrogated Rhea Chakraborty's father Indrajit once. He was questioned about the financial links of his daughter with the late actor and when did she come in relation with the late actor.
Also, yesterday Sushant's family lawyer addressed the media where he cleared the air on the statements of late actor's sister. He further went on to clarify that the late actor had no life insurance policy.
Here's the timeline of the events that happened yesterday:
9:53 am:- NCB arrests Abdul Basit Parihar from Bandra, he had a connection with Samuel Miranda. As per ANI reports, Samuel, who is Rhea's associate, is accused of procuring drugs on the instructions of Showik Chakraborty.
Also Read: Sushant Singh Rajput death case: NCB arrests man connected with Samuel Miranda
10:30 am:- Rhea Chakraborty's parents reach DRDO guest house for interrogation.
11:12 am:- SSR's business partner and friend Varun Mathur summoned by ED.
11:35 am:- Siddharth Pithani reaches DRDO guesthouse for interrogation.
02:54 pm:- Late actor's gym-partner Sunil Shukla asks for protection and claims that his life is in danger.
03:30 pm:- Zaid Vilatra and Abdul Basit, drug peddler arrested by NCB, had a group named Bandra boys through which they operate their drug business.
04:12 pm:- AIIMS Forensics: Murder angle not ruled out
As per the Republic report, forensic sources involved in SSR death probe have refuted claims from a certain quarter that the murder angle has been ruled out and that the only suicide angle was now being probed.
04:26 pm:- ED reveals details about Rhea Chakraborty that she was part of many WhatsApp groups discussing drugs. [Here Read Full Story]
07:11 pm:- Sushant's family lawyer Vikas Singh denied on the ongoing rumours that the late actor had been suffering from anxiety or mental illness. He also spoke about the 2013 case where SSR visited a psychiatrist and said that it was just a one-time visit. Later on, he was absolutely fine and had no mental sufferings. He further said that no film, TV show or book should be made on Sushant's life without written consent by the family.
He further clarified that the late actor had no life insurance as claimed by media. He called out a negative campaign by certain news channels against the family.
08:34 pm:- Indrajit left DRDO guesthouse after being grilled by CBI.
08:54 pm:- Siddharth Pithani and Neeraj leave from the DRDO guest house.
Talking about today, ED has summoned Rhea's brother Showik for a drug case in connection to Sushant's death case. Whereas, CBI has summoned Jalebi actress' father for the third consecutive day.
Also Read: Sushant Case Saga: Murkier events unfolded in actor's death case; timeline of 80 days