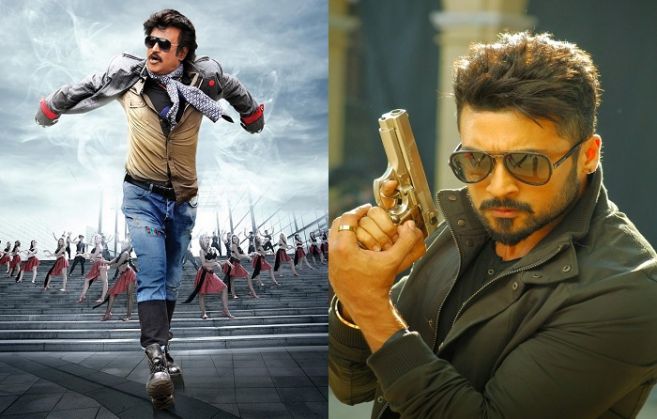 Rajnikanth defines the term superstar. While he has been globally acclaimed for his acting prowess, Rajnikanth is worshipped across southern India. All his films open to packed houses and seldom fail to record an impressive box office run.
Rajinikanth is currently shooting for his next film Kabali, in which the superstar will be seen playing a character close to his actual age. Bollywood actress Radhika Apte will play the female lead.
Also Read: Rajinikanth's Robot 2 (Enthiran 2) to be a full length 3D flick
Rajinikanth has plans to give his fans across the globe a New Year gift in the form of Kabali. The film is scheduled to be released on 14 April 2016 - which is celebrated as the Tamil New Year.
This is an auspicious date as well as a holiday - both of which will work in favour of the film. This means good things for both the makers of the film as well as Rajnikanth fans.
That being said, there is another group that might not be as pleased. The film 24, starring Tamil actor Suriya, who also enjoys a cult status down south, is also scheduled to release on the same day. A Rajnikanth film is sure to eat into the numbers of 24.
Also Read: Baahubali visual effects team to work for Rajinikanth's Robot 2
While both Kabali and 24 will clash with each other down south, in the overseas market the films will clash with Shah Rukh Khan's Fan.
We'll just have to wait and see which superstar reigns at the box office next April.
-- Text By Himesh Mankad