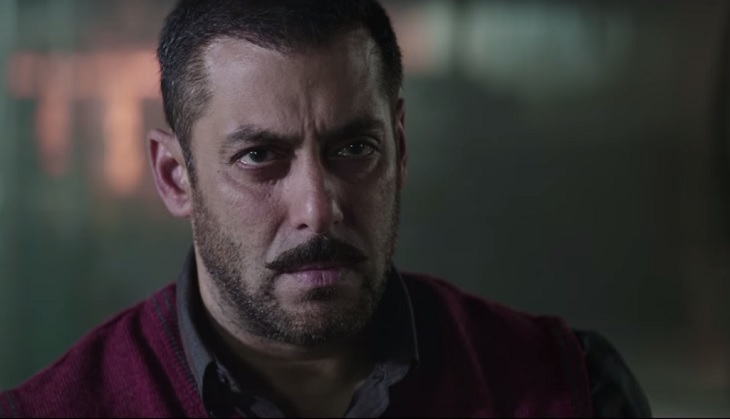 The theatrical trailer of Sultan has been quite well-received. The trade and audience is expecting the Salman Khan film to create new records at the Box Office this Eid.
The humongous expectations from the film has scared the director Ali Abbas Zafar who hopes to not let Salman Khan down.
"People have made this film so big with their expectations that I am scared. People are talking about big numbers and talking about it in the same breath as Bajrangi Bhaijaan. My worry is that I don't let Salman (Khan) down. He should not feel that I wasted his time," said Zafar while interacting with dna.
Also Read: No Sultan without Salman Khan, says director Ali Abbas Zafar
Explaining why he does not want to let Salman Khan down, Zafar said that Salman has trained hard with a team of MMA fighters for three months at his farm house to prepare for the character. He said,
"We got in touch with AD 7-11 - they have done all the major martial arts films, from 300 to every big action film that you know. I met one action choreographer there -Lard - and took him through the story. We locked them down and I told them that one of the biggest stars in the country will enact that role. They Googled him and said, 'WOW he is huge,' and they were all very excited. I said my actor is very excited about the project, too, but he won't be able to come here and train. So, six people travelled from LA and spent almost three-and-a-half months at his farm training him. Luckily, because the kind of excitement level Salman has, he loves all that as he is still a boy a heart. He trained every day for three hours. He got thrown around, kicked and punched. But within three months he was kicking, punching and doing all those things like a pro. They put him into a perfect regimen of what he has to eat and how much he has to gain etc."
Also Read: Salman Khan at Sultan trailer launch: In a langot, I realised what heroines feel like in a bikini!
Apart from the intense training, Zafar believes the film faced no other obstacle while shooting.
"There was no difficulty while working. I just had to keep an eye on the fact that here is a man who has put so much to be a certain way for this film and he can't over exert himself. He was working for me and for the film, even when he was not on the set because he had to spend four hours in the gym..."
Also starring Anushka Sharma, Randeep Hooda and Amit Sadh, Sultan releases this Eid.