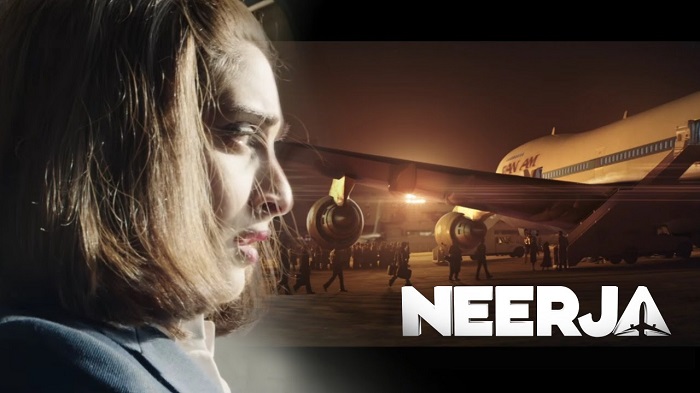 Neerja brings the story of an unsung Indian hero, 23-year-old Neerja Bhanot, to the big screen. Starring Sonam Kapoor, Shabana Azmi and Yogendra Tiku, the film narrates the story of the brave airhostess, who saved the lives of 359 passengers on board the ill-fated, Pan Am Flight.
What may work for the film:
Neerja is the kind of film that manages to establish the tension right from the opening shot. Director Ram Madhavani ensures that his grip on the story does not waver for even a second.
The casting of the four terrorists, from the Abu Nidal Organisation, is spot on. The actors manage to evoke fear.
Also Read: #CatchChitChat: Neerja should trigger idealism in the country: Sonam Kapoor
Sonam Kapoor as Neerja delivers the best performance of her career yet. She handles the emotional sequences with aplomb, and is sure to garner an award nomination or two.
The emotional climax with Shabana Azmi will definitely resonate with viewers.
What may not work for the film:
The pace of the film seems to lose its momentum in the second half, with the focus on the emotional quotient taking precedence over the subject. However, the film manages to recover quickly and picks up the pace again towards the end.
Also Read: Why did it take 20 years to make a biopic on Pan Am Hero, Neerja Bhanot?
Will it do well at the ticket window?
The Box Office performance of Neerja will depend largely upon the reception at the four metros, Mumbai, Delhi, Kolkata and Chennai since the treatment and appeal of the film is restricted to the multiplex audiences. The film has got a limited release on about 700 screens, mainly targeted towards the metros.
The film is expected to carry a positive word of mouth which will ensure a steady trend at the Box Office.
Neerja has been budgeted at Rs 21 crore (Cost of Production - Rs 13 crore + Print and Publicity - Rs 8 crore). The smart budget ensures that the film will recover the costs from the theatrical revenue alone.
Box Office Prediction for Neerja:
Opening Day (19 February): Rs 3.5 crore
Weekend (20-21 February): Rs 14 crore
Life Time Collections: Rs 30 to 35 crore
Neerja is expected to be a hit at the Box Office.