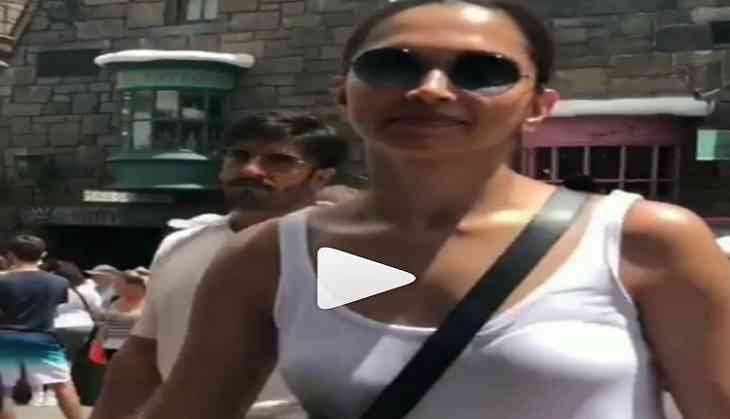 One of the most loved couple of the Bollywood industry who were last seen in Bajirao Mastani aka Ranveer Singh and Deepika Padukone have been in the news from quite a long time for their wedding. It is being said that the duo is all set to tie the knot on November 10, 2018. Well, the couple has returned back to the country from their vacation in USA.
Both Ranveer and Deepika along with Deepika's sister, Anisha Padukone were in Orlando where they visited the famous Disneyland and the couple was seen wearing same coloured t-shirts and walking hand in hand in love. In a video that has been doing rounds on the internet, a fan was seen asking them for a picture and said, "Hiii, do you think we can get a picture?"
ALSO READ: Bigg Boss ex-contestant Lokesh Kumari is coming back and with a drastic transformation that will shock you! See pics
Deepika and Ranveer are back in the country
Check out the video:
Now, the fan who has made their video has come up and has made some shocking revelations about the couple claiming that they both have treated her very badly. The fan Zainab Khan has claimed that the video was made by her and later it went viral on the internet. She claimed that when the couple saw them making a video, they burst out in anger and misbehaved with her.
Zainab said, "I was the one who was attacked I made this video! Such disrespectful actors! They lost a fan and their self-respect. They attacked me! Both of them. Disgusting ass people! Fame got to their head." When a user asked her for the full video, she said, "Just look at their face! They harassed me, I didn't have time to continue the video!"

Fan's statement
Soon, comments from DeepVeer fans started pouring in where they were seen supporting the couple. Check them out: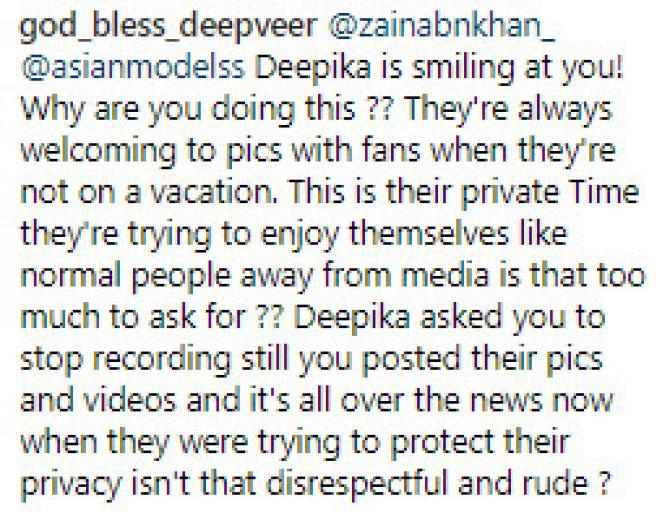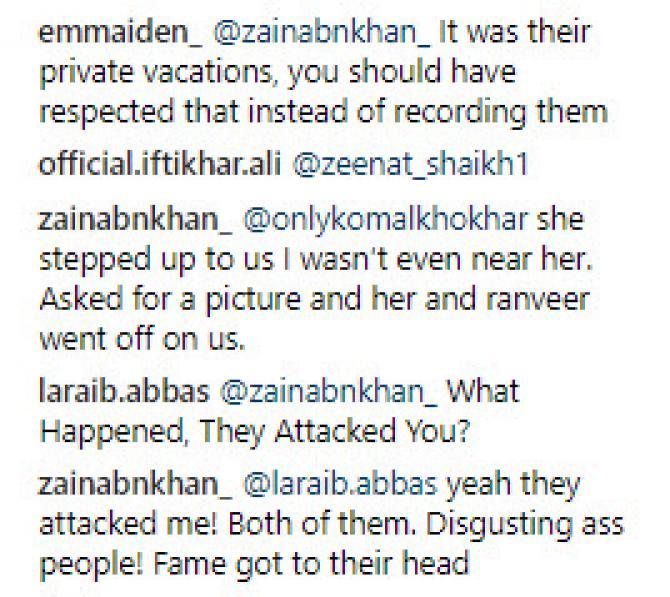 To her explanation, Zainab said, "When she walked towards me smiling, I really thought she was coming to take a picture, but her and Ranveer actually came and yelled at me. The reason why I did not record them yelling at me is that they were right in my face and I was traumatised by their loud tone."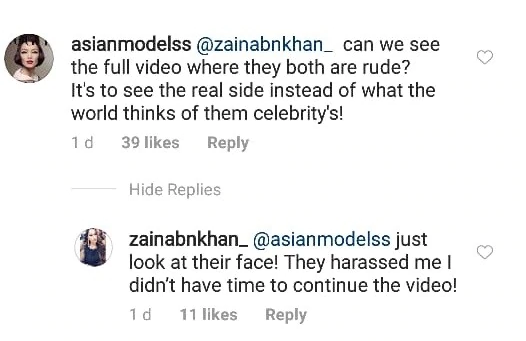 The actors have yet not confirmed the news!