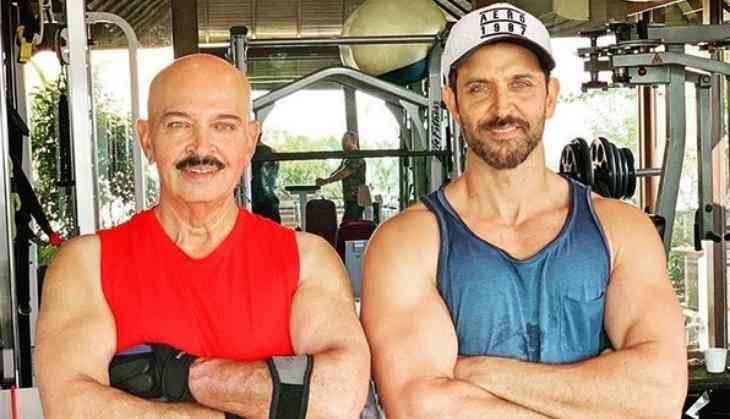 Hrithik Roshan Rakesh Roshan
Bollywood director and producer Rakesh Roshan has been diagnosed with squamous cell carcinoma of the throat, however, he has been diagnosed in the initial stage of cancer. Today the director will go throw a surgery and his son and superstar Hrithik Roshan shared an emotional post on social media.
Hrithik Roshan informed about his father's health through an Instagram post, and he told that his father is going through a surgery today and even after that he has not missed his gym session. He also shared an photo with his father with an emotional post.
Hrithik Roshan wrote, 'Asked my dad for a picture this morning. Knew he wouldnt miss gym on surgery day. He is probably the strongest man I know. Got diagnosed with early stage squamous cell carcinoma of the throat a few weeks ago, but he is in full spirits today as he proceeds to battle it. As a family we are fortunate and blessed to have a leader like him. .'
This is to notice that Rakesh Roshan was last active during the direction of his biggest film even Krrish 3, starring Hrithik Roshan and Priyanka Chopra. The film was a super hit at the box office and after that, he produced the film Kaabil for Hrithik.
Also Read - A fan said Sara Ali Khan looks like Ranveer Singh's sister in Simmba; the actor's response is amazing