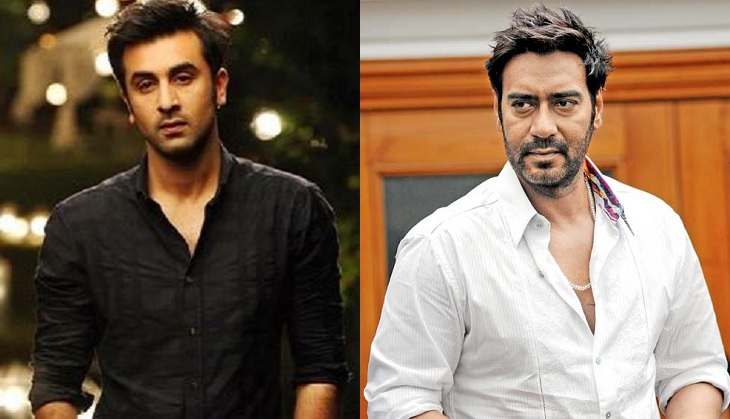 While the biggest Bollywood Box Office clash of 2016 - between Shah Rukh Khan's Raees and Salman Khan's Sultan - has been averted, the year is set to see two more clashes between big-budget commercial films.
While the first clash is between Hrithik Roshan's Mohenjo Daro and Akshay Kumar's Rustom, the second one will witness Ajay Devgn locking horns with Ranbir Kapoor.
Shivaay and Ae Dil Hai Mushkil are set to clash at the Box Office this Diwali. However, despite Shivaay being his most ambitious project till date, Ajay Devgn recently told a daily that he doesn't take such clashes seriously.
"I don't consider it to be a clash and I don't take such clashes seriously. Son of Sardaar - which clashed with Jab Tak Hai Jaan - proved that. I think everybody has the right to release it whenever they want and you just have to work harder on your film. Whichever is the better film will work more at the Box Office," dna quoted him as saying.
Also Read: Raees vs Baadshaho vs Kaabil: Shah Rukh Khan to clash with Ajay Devgn and Hrithik Roshan
On being asked whether such clashes upset him, the actor said, "Yes and no. Yes, because it's a close-knit industry and whatever issues we have with each other we should sort it out among ourselves and not harm each other's work. And no, everybody wants a great release date so everybody has the right to choose any date for their film. It's a balance of both, I would say".
"If I take it personally, it will upset me but if I look at it from a business point of view, then I would say it's fair enough. You feel the person shouldn't have done it, but you accept it because he must have his reasons," Ajay said.
The actor also said that he would never meet Karan Johar and request him to postpone Ae Dil Hai Mushkil since he is confident about his magnum opus, Shivaay.
"I would not discuss with Karan. I have announced my release date earlier than him so I will just go ahead and release it in the best way possible. I will not even bother about what is coming with me or what is not coming with me," he said.
- With Dna Inputs