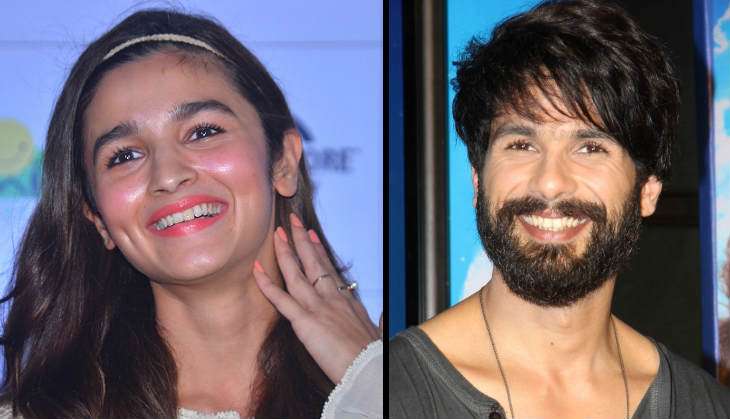 Shahid Kapoor is gearing up for the release of his upcoming film, Udta Punjab. Even as multiple controversies surround the film, Shahid is calm and believes that the issue that his film addresses should reach the audience.
Directed by Abhishek Chaubey, Udta Punjab highlights the issue of drug menace in Punjab through the story of four characters -- Shahid Kapoor as rockstar Tommy Singh, Kareena Kapoor as Dr Preeti Sahani, Alia Bhatt as Kumari Pinky and Diljit Dosanjh as cop Sartaj Singh.
Shahid Kapoor, in his latest interview to a leading publication, divulged some interesting details about the film. Here are four points he made on various aspects of the crime thriller:
Also read: Udta Punjab: When Kareena Kapoor Khan showed the mirror to Shahid Kapoor!
On the homework he put in to be Tommy Singh:
To become Tommy Singh, I had to go through a transformation and I actually realise that now. It was a three to four-month process to become this character. He is extreme, loud and aggressive and misbehaves thoroughly. He is pretty notorious and extremely popular like most international rappers are. When I heard the narration, I felt that if I let this character go and someone else had the guts to do it, I would curse myself for the rest of my life. It is an amazing opportunity. No one has attempted a character like Tommy anywhere. It is just one of those really insane characters that was so amazing.
On why no mainstream actor was ready to work in Udta Punjab:
I signed the film and then for a year we were looking for people to do the film because no one wanted to do it. There were two female parts. And we heard things from, 'I want to wear western clothes' to 'This is too dark'. We were pretty desperate.We thought we should do it with me and three newcomers. I said 'no', this is not a film about me. Then you will end up putting my face big on hoardings and posters and everyone else's mug shots. This is not that kind of film. Each character is extremely important. It is absolutely well divided either by way of length of the role or the importance of the character. It is a film about four people.
Also read: Udta Punjab row: No cuts, no ban from Censor Board, says Pahlaj Nihalani
On his look in the film:
When my stylist Aalim and I were talking, we hit on styles that were new to me. But I was like ­ 'It's new for me but haven't people seen this silhouette before?' So, I kept rejecting styles and then I just wanted to sport long red hair. Aalim rejected it outright saying, 'You cannot have only one colour on your hair.' We decided to maintain uneven lengths and go completely short from the sides. Aalim then added green streaks. That was Tommy's hairstyle in the first half. The man bun happened much later and for a reason.
Also read: Why Shahid Kapoor avoids getting clicked with Udta Punjab co-star Kareena Kapoor Khan
On how Alia Bhatt came on board for the film:
I sent her the script of the film and asked her to read it. When we read it, she was almost in tears and told me that it is awesome. Then I asked her -'Would you like to do the role of the Bihari migrant?' And she said, 'It is nothing like me. Why will they want me?' If you see the film you will know why Alia was saying that. That character is nothing like what Alia looks like in reality. However, the important thing is that Abhishek met her and she was fully charged after the narration. It is brave of her to agree to do the part, especially because she is a very popular, mainstream heroine.
Also read: Udta Punjab: 5 thoughts beyond Shahid-Kareena and darkened Alia
-- quotes from Bombay Times