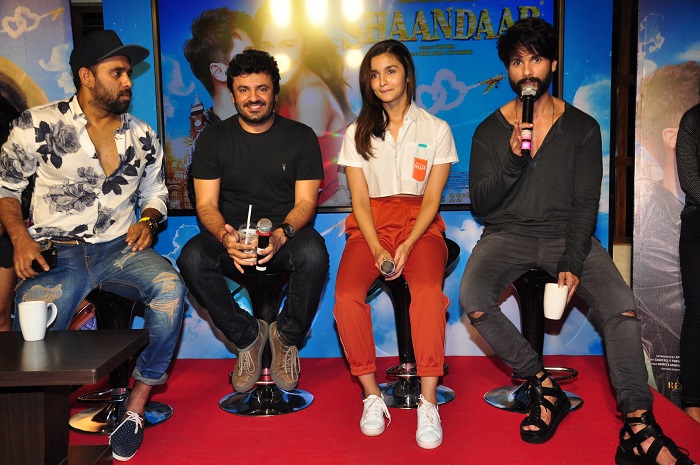 Queen director Vikas Bahl's new offering, Shaandaar, revolves around the lives of two insomniacs, Shahid Kapoor and Alia Bhatt. The film is set in the backdrop of destination wedding.
The makers of the film have ensured that most of the promotional activity is in tune with the plot. Most of Shaandaar's songs have been launched at midnight. The lead pair also hosted a midnight Twitter interaction session with their fans. In keeping with this after hours theme, the Shaandaar team launched the song 'Neend Ka Mujhko Aaye' at a unique midnight event at a coffee shop in Mumbai.
'Neend Ka Mujhko Aaye' is modern day adaption of the yesteryear classic song of the same name from the film Post Box 999 (1958).
With its fun pairing and intriguing story line, Shaandaar has managed to create quite the buzz among audiences. The peppy music and the unique marketing strategy adds to its appeal.
Check-out the pictures of Shahid Kapoor and Alia Bhatt at the song launch event: