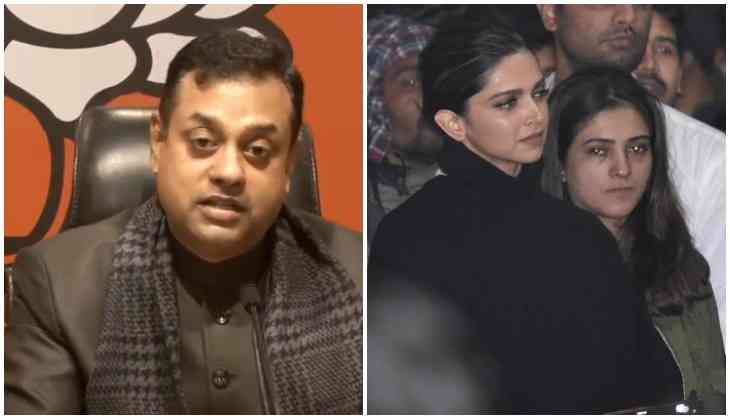 Bharatiya Janata Party's national spokesperson, Sambit Patra on Friday said, BJP as a responsible political party won't comment on the Chhapaak star Deepika Padukone's Jawaharlal Nehru University (JNU) visit as the actor has rights to visit wherever she wants to go.
Addressing a press conference, the BJP leader said, senior party member and Union Minister Prakash Javedkar had earlier made it clear that India is a democratic country and an Indian can visit any part of the country wherever they want to visit. The Bollywood actress' JNU visit is her personal affairs.
" But equally the country will discuss and debate on her visit to the JNU and may say if it was wrong or right to stand with the 'Tukde Tukde Gang'," Patra said.
Recently, union MInister Smriti Irani slashed out at Chhapaak actress Deepika Padukone for visiting the JNU and said she stood with the people who wanted the destruction of India.
Also Read: JNU Violence: Smriti Irani lashes out at Deepika Padukone for supporting those who want 'destruction of India'
Speaking at an event the Union Minister said: "I think that anybody who has read the news knew where they were going to stand."
On the other hand, senior BJP leader and Union minister Prakash Javadekar said there should not be any objections to anyone expressing their opinions.
Worth mentioning here that, Deepika was in Delhi for the promotion of her film Chhapaak. She had visited JNU around 7.30 pm and attended a protest meeting.
The Chhapaak actress stood by the former JNU Students' Union president Kanhaiya Kumar, while he was raising 'azaadi' slogans.
Also Read: SC verdict on Kashmir: Section 144 can't be imposed to suppress 'exercise of democratic rights'