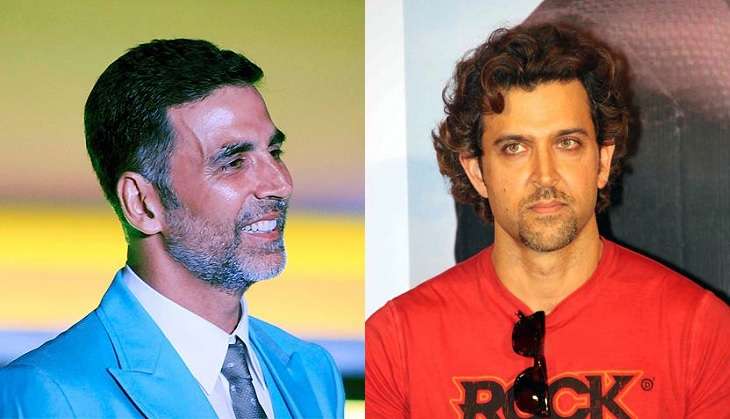 Akshay Kumar's Rustom was a clear winner in the Box Office battle with Hrithik Roshan's Mohenjo Daro. After emerging victorious in the clash, the actor is set to take on the period drama yet again, but this time around on the small screen!
The world television premiere of Rustom will take place on Sunday, 9 October, 2016 on Zee TV and Zee TV HD at 1 pm which collides with Mohenjo Daro that premieres on the same day at same time on Star Gold and Star Gold HD.
Also Read: Decoding Mohenjo Daro: Here's why this Hrithik Roshan film is a flop!
While Rustom was a clean super hit at the Box Office with collections close to Rs 128 crore, Mohenjo Daro on the other hand was a major disaster as it merely raked in Rs 58 crore. It will be interesting to see who will garner better impressions on TV.
Also Read: Decoding Rustom: Here's why this Akshay Kumar film is a Super hit
Rustom and Mohenjo Daro clashed at the Box Office on 12 August, 2016.