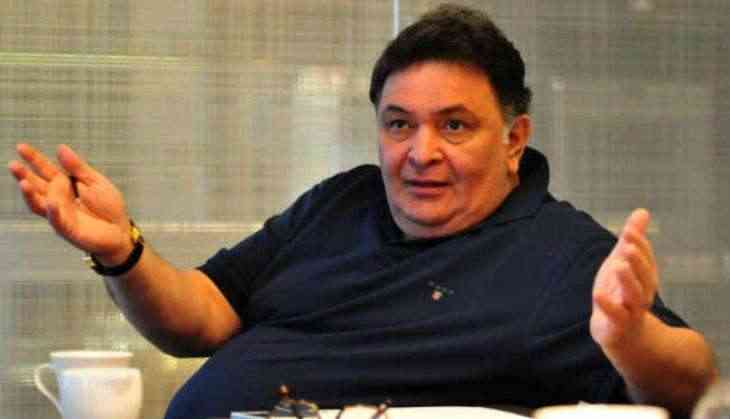 Rishi Kapoor targets Anurag Basu, Kashyap : "Bandar Ko Khilona De Do To Wo Pagal Ho Jata Hai"
Rishi Kapoor is known for being outspoken and sometimes his outspoken behaviour becomes trouble for many and most of the time for his son. Rishi Kapoor, who is mainly focusing on side roles these days, has targetted Jagga Jasoos director Anurag Basu yet again. This time he didn't keep himself restricted to Basu, but he also took a dig at Anurag Kashyap for the faliure of Bombay Velvet.
Whenever Ranbir's films flop, only director is to blame from Rishi Kapoor side. Bombay Velvet and Jagga Jasoos are Ranbir Kapoor's career-worst films as they emerged as super flop films at the box office.
Recently, Rishi Kapoor appeared on a chat show No Filter Neha with Neha Dhupia. Here Rishi Kapoor openly targeted both the directors (Anurag Basu and Anurag Kashyap). He said in that chat show that giving big budgets films to these directors is like "bandar ke haath mein khilona nahin aa jaata hai, he goes absolutely berserk".
During the show, host of the show Neha Dhupia asked Rishi to speak on Anurags for 60 seconds after which he said:
"Anurag? There is Anurag Kashyap, who made Bombay Velvet, but he made a better film in Gangs Of Wasseypur, I couldn't understand head or tail of Bombay Velvet. And then there was Basu who made Barfi an outstanding film. I am so happy he took my son for it. My son got great recognition for the film and then he made this Gajja Jasoos..what Jagga Jasoos whatever.. which he made a total mess of. It was as messy as my pronunciation was. He probably got indulged too much. I guess both the Anurags got indulged in their films. You know when they are good enough to work on certain budget and suddenly they are given huge budgets in hand so bandar ke haath mein khilona nahin aa jaata hai, he goes absolutely berserk. So I think that's what actually happened with both these guys. They were given budgets they could not handle and I guess it happens. It happens with every director, every actor you can't have a hundred percent record anyway…So it happens," he ranted (via Bollywood Life).