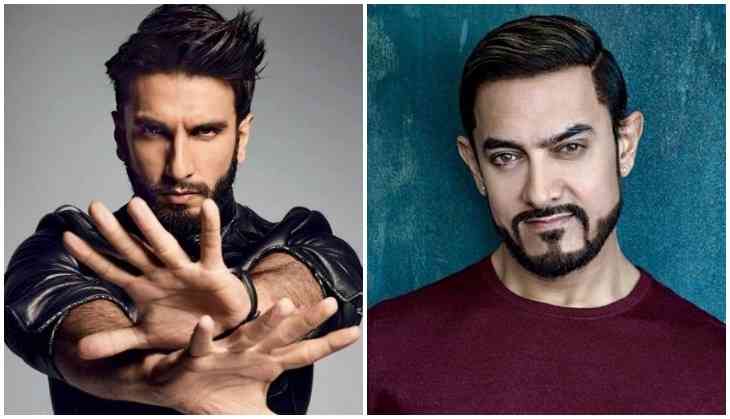 Ranveer Singh to star in Aamir Khan next film 'Salute'?

The bromance is something which has always been a hit in Bollywood films and it looks like that two other superstars are going to do the same. The latest pair which is going to this is Aamir Khan and Ranveer Singh. Ranveer Singh and Aamir Khan have been spotted together at many occasional events.
Even recently, Ranveer Singh visited Aamir Khan's house with producer Siddharth Roy Kapur. Now according to the reports, Ranveer went to meet Aamir Khan's house to discuss a role in his next film.
According to the reports, Aamir Khan is very keen to star Ranveer Singh in his upcoming movie Salute, which will be directed by Mahesh Mathai and will be produced by Aamir Khan and Siddharth Roy Kapur. This is to notice that the film will be based on the life of an acclaimed astronaut, Rakesh Sharma.
If this is going to happen, then surely this film will have a lot of expectations. Earlier, Priyanka Chopra's mother already has confirmed that Priyanka is going to do Salute with Aamir Khan. So now this film will have Aamir Khan, Priyanka Chopra, Ranveer Singh in lead roles.
On the other hand, these days Ranveer Singh is busy in the shooting of his next film 83 biopic on 1983 cricket World Cup. In this film, Ranveer Singh is playing the role of Kapil Dev. Even his new film Padmavati is going to release on 1st December 2017.