Radhika Apte has been making waves in Bollywood ever since her appearance opposite Tusshar Kapoor in Shor In The City. Five years since Shor In The City, Apte now has a filmography that boasts of films like That Day After Everyday, Badlapur, Hunterr, Manjhi-The Mountain Man, Kaun Kitne Pani Mein, The Bright Day among others.
Radhika Apte is currently gearing up for the release of Phobia, a psychological thriller film directed by Pawan Kriplani. In an exclusive conversation with Catch, she spoke about Phobia and about working with superstar Rajnikanth in Kabali.
Also read: Beyond Manjhi - The Mountain Man: 10 little known facts about the enigmatic Radhika Apte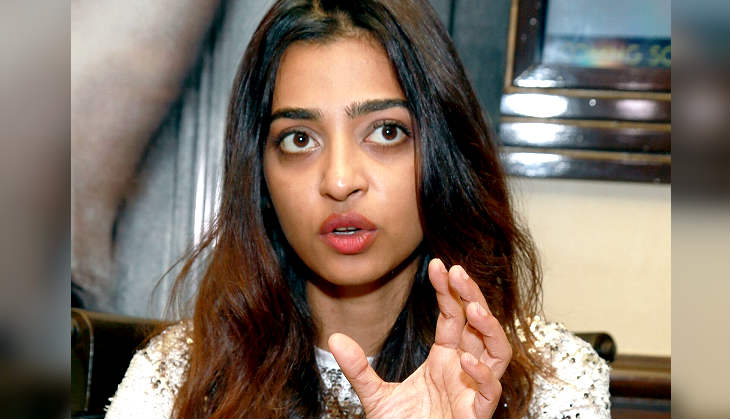 Radhika Apte says that she doesn't believe in genres (IANS)
Tell us a bit about Phobia and your character in the film.
I play a girl in the film who has severe agoraphobia due to some unfortunate incidents that happened to her in the past. It is a character that I haven't played before and I have tried to introduce many shades to the character. She doesn't go out because she fears open spaces. The audience will get to see the life from the eyes of a girl with disorder. We want people to be left with some thought about agoraphobia while they walk out of the theatre.
How did you manage to deal with such a sensitive topic?
It is extremely important to be sensitive about such a topic because our aim with this film is to make people aware of this disorder. So I prepared for the character by watching many clips, videos, meeting doctors and psychologists. I also met a few patients, talked to them about this. Then I sat on the script and read it again page by page to absorb what I've learned through my homework, in order to choreograph everything properly.
You had to shoot for the film in a confined space, in a room. What was that like?
It really helped. Because the characters don't move out of that one place. My character had to look claustrophobic and suffocated and it helped me look like that. Everyday for 30 days, you're going to the same place and spending 14-15 hours a day there, it really helped.
Another advantage is that when you go to the same place in the morning, everything is set. You don't need to wait and make adjustments. You can simply come and start with your work
Also read: Radhika Apte bags Best Actress award for 'Madly' at the Tribeca Film Fest 2016
Does the film also touch upon issue of violence against women?
Yes. It does. It touches upon quite a number of things other than just agoraphobia. But we would the audience to discover that themselves while watching the film, rather than us talking about it.
Phobia is a film on a medical condition. Since commercial Hindi cinema usually shies away from subjects like these, do you think this is a risky move?
I don't know about others. But, I don't think about films like that. I get a good script, I found a good story in it and that's enough for me to take it up and get away with it.
After Ahalya, Phobia is yet another film in the same genre of psychological thrillers. Have you developed a certain inclination towards films of this genre?
I don't think about genres while taking up a film - be it a short film or a commercial film. I don't care about genres at all. Because if the scripts are different, my characters are different. I won't mind doing four films in the same genre. I feel that every film has a little bit of something. They have a little bit of romance, comedy. I even find it really hard to put a film in a certain genre. I just care about my part.
Also read: Video: Why everyone needs to pay attention to Radhika Apte's 'note' to her 17-year-old self
You play the lead role in Phobia. What are your Box Office expectations from the film?
Like I just said. I just look at my character in a film before taking it up. I don't care whether a film has me in a lead or not. My character should appeal to me. I don't know about what Phobia will do for us at the Box Office. If people are talking about the film after watching it, if they are talking about agoraphobia, our purpose is served.
Your next is Kabali, a Tamil film with Rajinikanth. And considering that the Rajinikanth films are all about Thalaiva himself, what made you sign the film?
Why did I sign the film? Well, because it's a RAJINIKANTH film. And the director is really great. He is a very young director. Also, the subject. Kabali addresses a really important subject. I have a strong character in the film.
Also read: Rajinikanth's Kabali will release very soon, says Radhika Apte at Phobia trailer launch
What else do you have in the pipeline?
There are four films that are yet to be released. Bombairiya, Kabali, Parched, Madly and Ashram. I just finished Ashram. And then there's Oysters that I've shot for in London and it is a short film. I've also signed up with Phantom for a film called Ghoul. It is actually the first film in the three series film being brought up by Blumhouse, Ivanhoe and Phantom Films. Patrick Graham is directing it. I'll start the shooting for it in June.