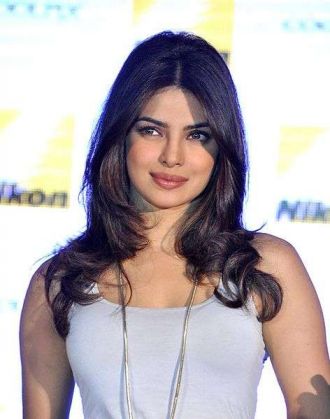 The actress is back in town and was caught spending some quality time with Salman Khans' kin
Priyanka Chopra has returned in India after a long time. The actress was busy shooting for her show Quantico's second season and her film, Baywatch in US since past few months. Priyanka has finally managed to take just a two week break from her busy schedule and has been seen spending lot of time with her friends and family. A source says, "Late night on Wednesday, Priyanka dined with Sohail Khan and Arpita Khan. Priyanka is very close to Arpita and that is the reason why she made sure that she meets her as soon as possible. They apparently met for a dinner and went to Arpita's house later."
Priyanka has also hinted that she is soon going to announce two new projects in the coming month. A source says, "Although this meeting went on till late in the night, it was not completely an informal one. Apparently Priyanka discussed some project too with Sohail and there is a possibility that they might work together in future. Priyanka is in talks with a couple of filmmakers and might sign some projects which she has liked."
The actress shares good rapport with Salman Khan and they have been seen meeting and bonding with one another in recent past. Salman has appreciated her work and singing abilities on social media. Our guess is soon a film of hers with Salman Khan might just be announced.