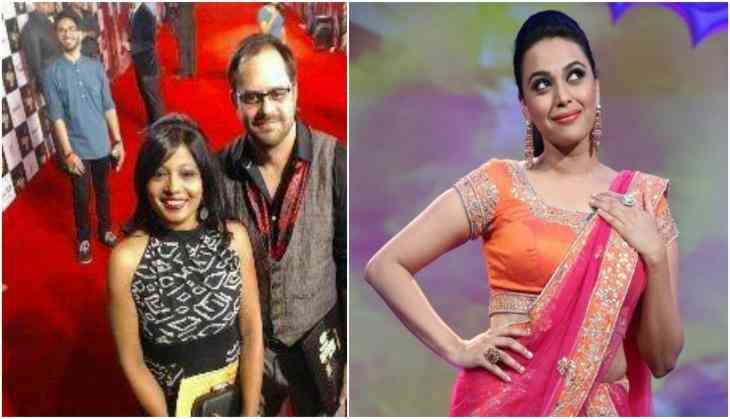 An open letter by Goliyon Ki Rasleela Ram-Leela co-writer (Twitter)
Sanjay Leela Bhansali's 2017 most debatable and controversial magnum opus 'Padmaavat' has gained the support of its fans and celebrities and finally, the film got released on 25 January. But some people stood against the movie and amongst those is one of the Bollywood actress Swara Bhaskar, who also registered her name for showing her anger against the film and slammed the film's director Sanjay Leela Bhansali.
Now, responding to the Swara's open letter, Goliyon Ki Rasleela Ram-Leela co-writer Siddhath-Garima Goliyon Ki Rasleela Ram-Leela and lyricists of one of the songs from Padmaavat have also written an open letter with the title of An open letter to all Vaginas on his social media account.
Read an open letter here:
An open letter to all the offended vaginas. #Padmaavat #SLB #Feminism @ShobhaIyerSant @deepikapadukone @RanveerOfficial @shahidkapoor @jimSarbh https://t.co/nWR2xtV0L1

— Siddharth-Garima (@KuttiKalam) January 28, 2018
Earlier, Swara Bhaskar was quoted by The Wire, "You may be wondering why the hell I am going on and on thus about vaginas. Because Sir, that's what I felt like at the end of your magnum opus. I felt like a vagina. I felt reduced to a vagina–only. I felt like all the 'minor' achievements that women and women's movements have made over the years– like the right to vote, the right to own property, the right to education, equal pay for equal work, maternity leave, the Vishakha judgement, the right to adopt children…… all of it was pointless; because we were back to basics.
We were back to the basic question — of right to life. Your film, it felt, had brought us back to that question from the Dark Ages – do women – widowed, raped, young, old, pregnant, pre-pubescent… do they have the right to live?"
Also read: Padmaavat: Veere Di Wedding actress Swara Bhaskar slams Bhansali says - "At the end your film revolves around vagina"