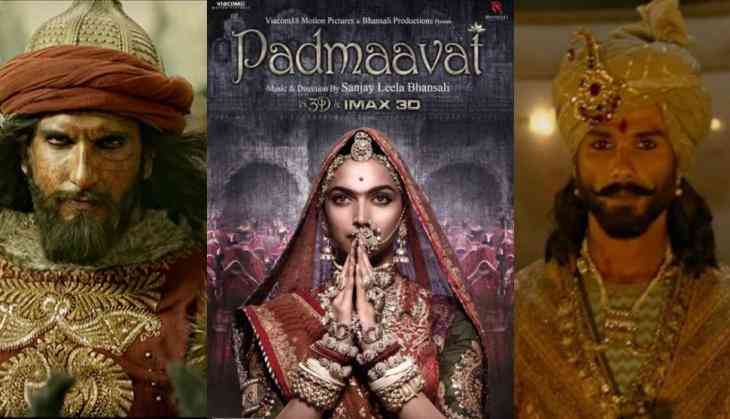 The much awaited film of the silverscreen aka Padmaavat has finally released all over the country but it seems as if the problems do not seem to end for the movie as well as for the stars. The movie which is directed by Sanjay Leela Bhansali is getting flak from the Karni Sena who are opposing the release of the film.
The film that starrs Ranveer Singh, Deepika Padukone and Shahid Kapoor in the leading roles was slated to release on December 1 but the release date of the film got postponed. The CBFC cleared the film with just 5 modification that also include the change in the title of the film from Padmavati to Padmaavat.
Things are turning violent in many states of the country but the security has been made tight by the government. Talking about the business of the movie, many trade analysts are predicting that the movie, inspite of the difficult conditions, the movie will manage to do a decent business at the box-office.
ALSO READ: Padmaavat: Do you know? This superstar rejected both the roles of Alauddin khilji and Rawal Ratan Singh in Bhansali's film
As per reports by the Indian Express, famous trade analyst, Girish Johar, the film can earn as many as Rs 20 Crore on the first day if the confitions seemed to be under control but seeing the present situation, it seems as if it will be difficult for the movie since people are still confused wether they should or should not go to the theatres to watch the movie.
ALSO READ: Padmaavat: Shahid Kapoor to enter 100 crore club for the first with Bhansali's film
The reports further state that he described the situation as a peculiar one and further said, "After the Supreme Court has stayed the ban placed by various states, there are two things happening. First, the government is trying to ensure effective law and order so that the film gets a fair viewing but on the other hand, there are also rumours that the government is advising theater owners to avoid the release of the film to maintain peace in the respective cities."
Inspite of all the turbulence that has been caused by the Karni Sena, the fans are still excited for the movie.