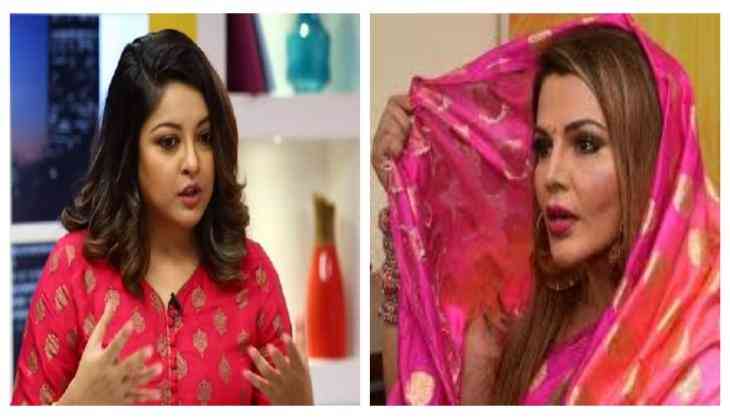 After the catfight between Rakhi Sawant and Tanushree Dutta over the sexual harassment allegations on Nana Patekar, now Rakhi has sued Dhol actress for defaming her.
As per the reports of India Today, Rakhi has alleged that Tanushree Dutta had made some derogatory remarks against her which have damaged her reputation which she had built in many years.
Therefore, she demanded 25 paise from Tanushree in damages to her reputation.
In the notice, Rakhi has said that Tanushree attacked her out of 'sheer jealousy as she had been getting the work for many years while Dutta has no adequate work as an actress due to which Tanushree had also left the country and left the Bollywood also.
The war of words between Tanushree and Rakhi has created a controversy. Tanushree Dutta has slammed Sawant, for what she told about Dutta and also slashed out Sawant for not supporting #MeToo movement.
Also read: #MeToo: OMG! Tanushree Dutta slammed Rakhi Sawant brutally after she called her a lesbian; here's what the actress said
Earlier, Tanushree Dutta has slapped a Rs 10 crore defamation suit on Rakhi Sawant for calling her liar and a drug addict.
However, Tanushree Dutta was replaced by Rakhi Sawant in the special item song of the film Horn Ok Pleassss. Also, it was the same movie, from which the controversy between Tanushree Dutta and Nana Patekar erupted.
Rakhi Sawant holds a press conference in support of Nana Patekar and accused Tanushree of raping her multiple times. She also said that Dutta is a man from the inside and also a lesbian.
Also read: #MeToo: KRK fired all women staff from his offices as he wanted to stay away from them; here's why