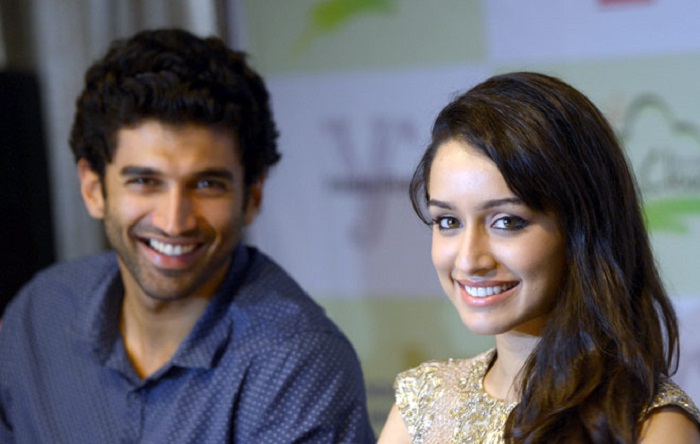 Aashiqui 2 changed the lives of Aditya Roy Kapoor and Shraddha Kapoor. The two fresh faces became stars overnight. Their chemistry, the plot of the film and the music helped make Aashiqui 2 a cult film in its own right.
Four years after their surprise blockbuster, Shraddha Kapoor and Aditya Roy Kapoor are set to return to the big screen with the remake of Mani Ratnam's classic, OK Kanmani.
Also Read: Aditya Roy Kapoor and Shraddha Kapoor's OK Kanmani remake to release this year end
The Tamil classic was well received both critically and commercially. While Aditya Roy Kapoor says the success of OK Kanmani adds to the pressure of delivering a well-made rehash of the film, he also said it was a great film for him and Shraddha to make a comeback as a lead pair. He explains.
"I saw Ok Kanmani and I loved the film. I really enjoyed the film I feel it would be a great project for me and Shraddha to come back together after Aashiqui 2. I feel it is in complete different space from Aashqui 2. It would be a new space for us and won't be repetitive."
Also Read: Fitoor: Aditya Roy Kapoor reveals why he did not read 'Great Expectations'
The actor, last seen in Dawaat-E-Ishq, also revealed that he is quite open to exploring remakes in Bollywood.
"I am ok with remakes because the film is not made in this industry. It was made in some other language as per their sensibilities. They set the bar really high in terms of performances and it would be a challenge for me and Shraddha to create that magic. We will have a different interpretation of the story but it is inspiring to be a part of a remake."
The OK Kanmani remake will release in the last quarter of 2016.