The theatrical trailer of Neerja has been well received by viewers. Director Ram Madhvani feels that the Neerja Bhanot biopic has a universal appeal and that different people will have different takeaways from the film.
"The film will appeal to the college kids because of Neerja's character whereas the families will react because of the strong bond between mother and daughter. This is a kind of film which I think will appeal to everyone in this country."
Also Read: Neerja: Sonam Kapoor and team design promotional strategy that does justice to the film's sensitive subject
Ram opined that directing a film like Neerja was a huge responsibility because retelling history can backfire. To avoid any sort of controversies, the director interacted with the survivors of the incident to better understand the Pan Am hijacking. He said:
"There was serious pressure and responsibility on me while directing Neerja because this film is about depicting something that has actually happened. I hope that I have actually done justice to the story".
"People were stuck on 16 hours in the plane and we can't even imagine the mind set of people back then. I have tried to be as honest as possible and I have tried to interact with survivors of the incident to know what exactly their state of mind was. We built the real plane with all possible facilities."
Also Read: Neerja: 3 things Shabana Azmi said about the Sonam Kapoor film
The flight passengers form a major part of the movie's star-cast and the director ensured that none of them take their role in the film for granted.
Ram made the passengers interact with people like Aamir Khan, Rajkumar Hirani, Vidya Balan and Anil Kapoor for some acting tips.
"We made the entire star-cast of film interact with industry people like Aamir Khan, Rajkumar Hirani, Vidya Balan and Anil Kapoor to know about the importance of their characters in the film. Of course Sonam and Shabana are the lead actors of Neerja, but even the passengers have a big role to play in the film."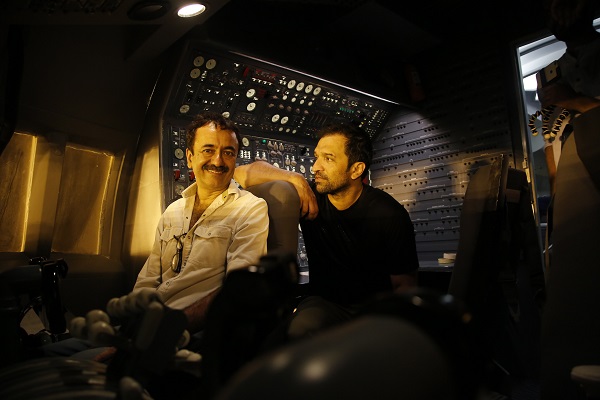 Also Read: #CatchFlashBack: PanAm hero Neerja's mom accepting Ashoka Chakra on her behalf
Neerja releases on 19 February 2016.