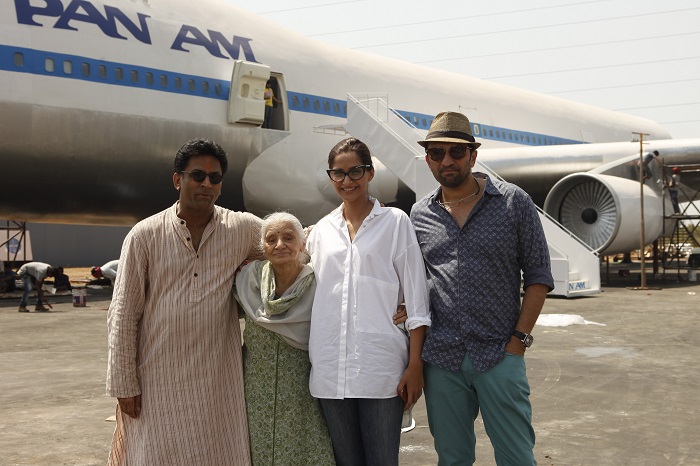 The Sonam Kapoor starrer Neerja has elicited a lot of buzz pre-release. Not surprising, as the film is based on the real life story of Neerja Bhanot who sacrificed her life and saved many others when Pan Am flight 73 was hijacked in 1986.
When the filmmakers met Neerja Bhanot's family in Chandigarh to discuss the idea of making the film, the Bhanots were very co-operative. Not only did they not ask for any money, their only condition was that Neerja's honour should be kept intact while filming the movie.
Also Read: 7 facts you need to know about Pan Am hero Neerja Bhanot, ahead of the film
Director Ram Madhvani says, "We are all touched by Neerja's family's gesture (of not asking for any money). We have all given more than our 100% to live up to their expectations, and do full justice to Neerja's story."
Also Read: Check out Neerja Bhanot's never-seen-before photos as you await Sonam Kapoor's film
Sonam also met Neerja's mother,Rama Bhanot, in Chandigarh. Bhanot had then said that when the actress had walked in, she felt as if Neerja had stepped into the house. Sadly, Rama Bhanot passed away a couple of days before team Neerja launched the theatrical trailer.
The film is slated for a 19 February release.