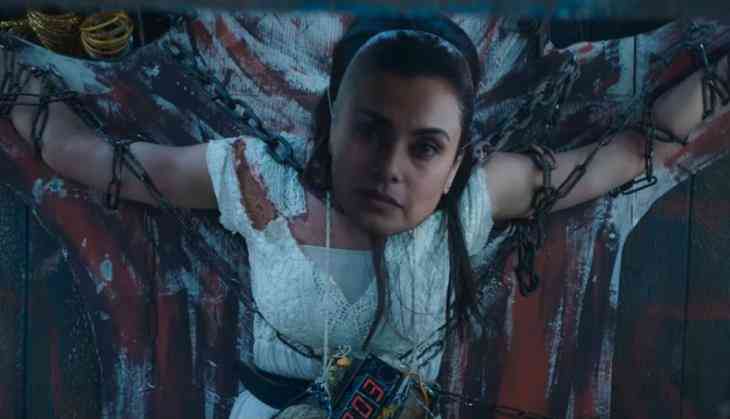 Since Rani Mukerji had made her comeback to the silver screen after her daughter's birth, she is on the edge of versatility. She did a cop film Mardaani in 2014 and it literally gave a new hype to Rani Mukerji's career and also gave a franchise to look forward also. Now the actress is once again back as cop Shivani Shivaji Roy in the sequel of 2014 released film.
The trailer of the film Mardaani 2 has released today and the trailer is definitely something that will raise eyebrows to look out for more. The trailer shows Shivani Shivaji Roy makes her comeback and this time she in Kota to solve the mystery behind back to back rape cases in the city.
She's back. She's unstoppable. She is Shivani Shivaji Roy. The chase begins again. #Mardaani2Trailer OUT NOW. #RaniMukerji #GopiPuthran @Mardaani2 #SheWontStop pic.twitter.com/qTDtkV6im2

— Yash Raj Films (@yrf) November 14, 2019
Like the first part, Mardaani had Tahir Raj Bhasin a hidden villain behind all the human trafficking case. In the sequel also, reportedly Television actor Vishal Jethwa will play a villain who indulges in all the rape cases. Like Tahir in Mardaani, Vishal also challenges Rani to catch him and stop him before he commits another crime.
Mardaani 2 is scheduled to release on 13th December and it has made under the direction of Gopi Puthran. Earlier Mardaani was directed by Pradeep Sarkar. The film also stars actors like Vikram Singh Chauhan, Shruti Bapna, and Rajesh Sharma.
Also Read -