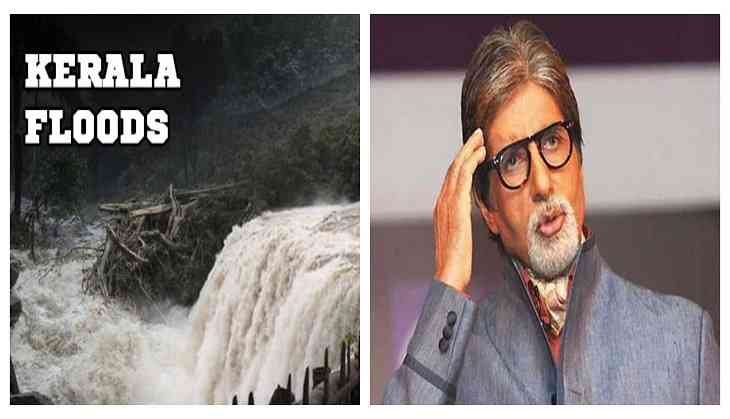 Kerala flood's causes a huge loss in the state, at least 357 people have lost their lives, crores of property have been lost, over 16000 people have been rescued. To help the state in such catastrophe, several states, including centres raised their hands in giving the support to the state.
Even famous personalities from Cricket and Bollywood, all are trying to raise the fund for Kerala flood victims.
Amid, this tough phase, Bollywood Shehanshah Amitabh Bachchan has shared a picture from a recording studio on Wednesday and captioned, ".. the best place to be at midnight .. after finishing shoot for the day at KBC - a recording studio in front of a mike .."
As he posted his photo, a user asked him that 'Kerala ko donation diya?' However, Big B may not respond to the comment usually, but this time Brahmastra actor responded.
Before knowing what Big B said, check out the pic that he shared on social media:
Now, see what troller commented on this picture:

Here's how Amitabh Bachchan reacted the comment:

However, Amitabh Bachchan and his family have donated Ra 51 lakh to the relief organization working for the Kerala flood victims.
Also read: Amitabh Bachchan contributes towards Kerala flood relief
Reportedly, Amitabh has also given some of his personal belongings to the state.
Watch Video:
Also read: Kerala Floods: Lady Gabbar Singh actress Poonam Pandey takes a big decision for flood victims; know what