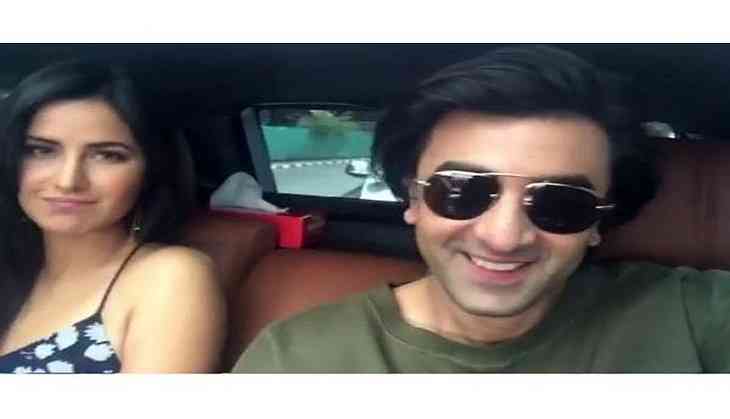 Bollywood's very own 'Rockstar' Ranbir Kapoor, who was in the national capital along with the utterly gorgeous Katrina Kaif, believes Katrina is every actor's lucky charm.
While talking exclusively to ANI, the 'Barfi!' actor said, "She is everybody's lucky charm. I think whosoever she has worked with, she has given them successful films only."
He also went on to say that he wouldn't want to label her just as a ' lucky charm' as she has worked very hard for all the films she has done so far.
He also hoped that with 'Jagga Jasoos', people will see a new dynamic between Jagga and Shruti as it is a very new kind of romance and it is not just the quintessential hero-heroine romance.
Both the actors, who are on a promotional spree for the film, are leaving no stone unturned to ensure that the movie is a massive hit. Their chemistry during promotions has piqued the curiosity of the audience and their fans.
The film marks Katrina's third film with Ranbir Kapoor, while it is her first film with Anurag Basu.
The film is an adventurous drama where Ranbir's character is on the hunt for his missing father.
The film's trailer and the newly released songs 'Ullu ka Pattha', 'Galti se Mistake' and 'Jhumri Telaiya' have left the audiences in anticipation and people are eager to witness the world of ' Jagga Jasoos'. The songs have already aroused a place in the hearts of the audience, creating excitement among the people.
The film stars Ranbir Kapoor and Katrina Kaif in the lead with music composed by Pritam.
The flick is slated for July 14 release.
0ANI