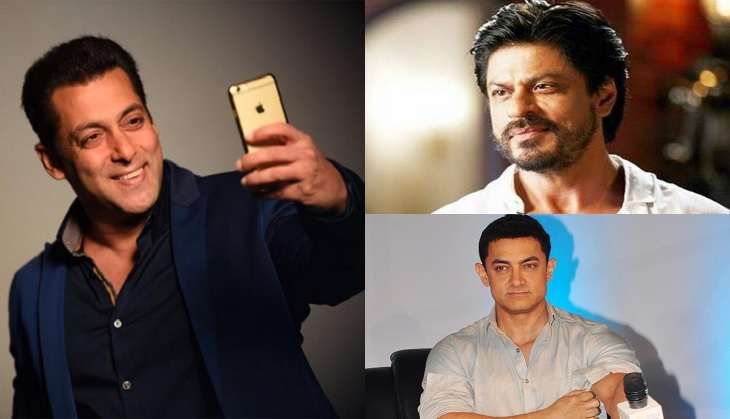 Karan Johar believes that post the advent of the multiplex culture in India, the film industry has lost out on a major chunk of the audience. The director, who is gearing up for the release of Ae Dil Hai Mushkil revealed that majority of Indians plan a theatre outing to watch a Salman Khan or Shah Rukh Khan film during Eid or Diwali holidays.
At the Jagran Film Festival, explaining the phenomenon of decreasing footfalls over the years, Karan Johar said,
"We have lost out a huge chunk of audience because of the advent of multiplex cinema and other economic factors. This audience (loyal film watching audience) now just comes to watch a film once a year when 'BHAI's' (Salman Khan) film is out on an Eid or Diwali holiday. The biggest superstar according to me in this country is a national holiday. We also have megastars. Salman Khan is a megastar; Shah Rukh and Aamir are humongous stars.
Also Read: Mirzya's Harshvardhan Kapoor has a thought-provoking observation about Shah Rukh Khan, Salman Khan & Aamir Khan
But that stardom with a national holiday is an unbeatable combination. We still live in a country where there is so much happening every day. We are very involved in our zone and it is only that national holiday or a Sunday where we decide to go and watch a film."
Karan Johar even spoke about the 'Single Screen Superstar Tag' which has been allotted to Salman Khan by a section of media. The director revealed that Khan's films appeal to audiences across the country.
Also Read: Is Bollywood an Oligopoly because of Salman, SRK, Akshay, Aamir, and Hrithik?
"A Sultan or a Bajrangi Bhaijaan recorded high collections across the country be it single screens or multiplexes. Salman Khan isn't a single screen star. His last two movies have done humongous business even at multiplexes. You can't do that big number till the time you get the audience buying tickets at the multiplexes. Ever since Wanted, the multiplex audience is lapping up every Salman Khan film. He has become a rage amongst both sections of the audience. As are Shah Rukh and Aamir, who are carrying forward the equity they built in the '90s," said Johar.
Ae Dil Hai Mushkil is slated to release this Diwali i.e. 28 October, 2016.