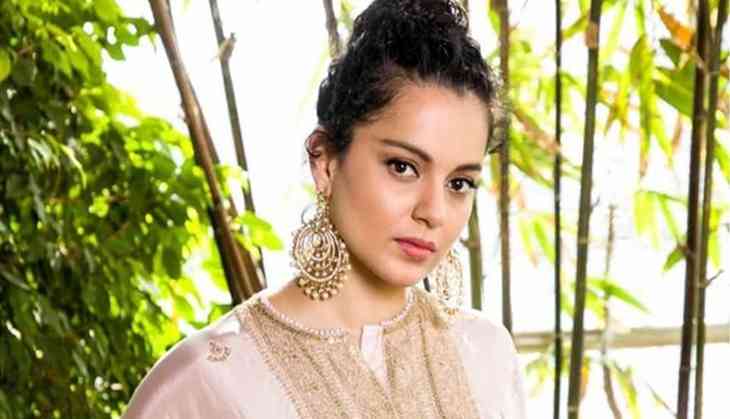 Kangana Ranaut slams Bollywood celebs
Recently, US is going through its tough phase amid Coronavirus crisis where a white Policeman allegedly killed a black man George Floyd. Since hundreds of Americans have come down on roads to protest against the police officer and to seek justice for George Floyd many Hollywood celebs have also taken to their social media accounts to condemn the act of the police officer. Well, not just this even Bollywood stars Kareena Kapoor Khan and Priyanka Chopra too raised their voice against injustice.
However, this didn't go down well with one Bollywood actress i.e. Kangana Ranaut and has slammed the Bollywood for the same. As per Spotboye, the actress is of opinion that B-town celebs keep quiet when it comes to injustice taking place in their own country.
Also Read: Nawazuddin Siddiqui's niece accuses his brother of sexual harassment; estranged wife Aaliya says 'this is just beginning'
While chatting with Pinkvilla, Kangana mentioned sadhu mob-lynching case that recently took place in Maharashtra. She said, "The Sadhu lynching happened a couple of weeks ago; still no one said a word. It happened in Maharashtra where most of these celebrities reside…Bollywood anyway is a derived name from Hollywood. It is a shame they [Bollywood celebrities] continue to live in a bubble and never fail to jump on the bandwagon, which can give them two minutes of fame, but 'white people' must drive the bandwagon. Perhaps, it is because of their pre-independence colonial slavery genes."
She continues that Bollywood celebs don't talk about the local heroes who are doing good for the environment and the country. She said that one can see how celebs fight for a white teenage kid, however, there are so many incredible elderly women and children in India who have received Padma Sri Award for doing exceptionally well for the environment without any help or support doesn't get any appreciation from these celebs.
Also Read: Wajid Khan sings song from Salman Khan's film in hospital; video goes viral
She further added, "sadhus or tribal people aren't fancy enough for the Bollywood crowd or their followers."
Also Read: From Salman Khan's Pyaar Kiya To Darna Kya to Dabangg 3; here have a look at Sajid-Wajid's outstanding compositions