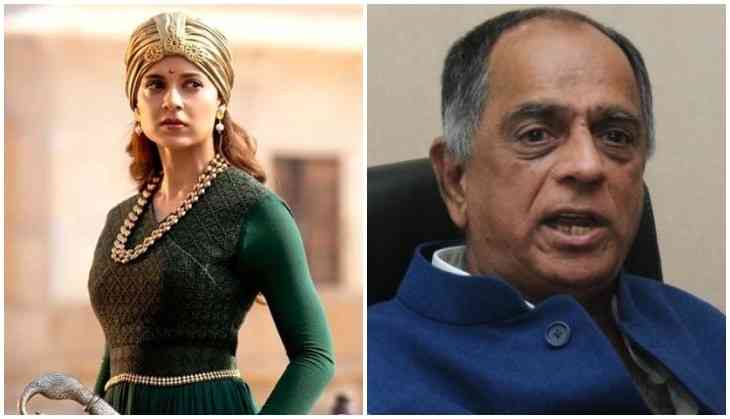 Kangana - Pahlaj Nihalani
Manikarnika actress who is lashing on celebrities since her film is reaching the heights gets backlashed by producer Pahlaj Nihalani for cursing her and labling him as bad. From the past two days, Kangana and Nihalani are in the news since Kangana said that she was asked to pose in just the robe without her undergarments for a films photoshoot.
Nihalani got furious since her remark on him and came out to clear the whole issue on this remark, he said that when she was asked to pose in just a robe for his film 'I Love You Boss' at that time he was not present when it happened so according to him he is not the culprit here as he was not aware of the situation.
He added, does Kangana remember his favours that how desperately she needed the role in his film I Love You Boss, which she now calls a porn film and for this film only she requested a lot to cast her too. He said that at that time Kangana use to knock at every producer and director's door with Aditya Pancholi just to get the film and it was only him who cast her. For her he had to face so many struggles despite peoples warning he cast her but when he finalised Shatrughan Sinha as a Boss for the film after Amitabh Bachchan and Rishi Kapoor rejected it, Kangana turned it down and said she has been told not to do film with Sinha and due to her the film never happened.
He recalled that she had a contract with Nihalani for 3 movies but when Kangana approached her to ask if she can do the film with Anurag Basu, Nihalani himself breached the contract for her and set her free to do the film for which she never gives him credit. He also recounts that it was Nihalani who helped Kangana when she by mistake gave the wrong address of Mumbai in her passport and she had to immediately fly out for Ritesh Sidhwani's film and it was him who bailed her out from this trouble.
Nihalani said that actors like Kangana are a black spot on the name of struggling actors who gets help and support from the producer and then forgets them as they never existed.
Also Read-
Kalank Title Track: 'Kalank Nahi Ishq Hai' song in Arijit Singh's voice out; see video