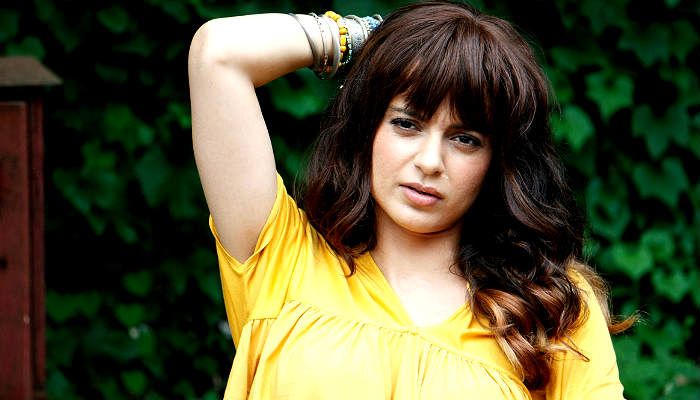 Bollywood celebrities recently attended the special screening of filmmaker Hansal Mehta's Aligarh. The film, starring Manoj Bajpayee and Rajkumar Rao, is based on the real life incident of Dr Srinivas Ramchandra Siras, an Aligarh Muslim University academician, who was suspended from his job because of his sexual orientation.
While the film is garnering praises from all the corners, actress Kangana Ranaut had something special to add. She said:
"This is the best film I have seen in the past 10 years. And it's very good for our society. Just like medicine, which may be difficult to take but should be taken for the betterment. As our society is also growing and evolving, the way we are, as a nation, as a country, its very courageous for Hansal sir to make this film."
Also read: Neerja may be a gamechanger for Sonam Kapoor; 8 other actresses whose lives were changed by 1 film
The Queen star also said that Aligarh goes beyond its subject of homosexuality.
"It's beyond any issues, beyond homosexuality. But sometimes the film turns out to be so strong that we actually forget how creatively and artistically it is made. So I hope Hansal sir gets his due, because it says something very strong and important. I hope we do not forget how fine an artist he is."
Kangana also revealed that she was looking forward to work in a film with Hansal Mehta - a project she intends to take on after she wraps up the shooting of Vishal Bharadwaj's Rangoon, which also features Shahid Kapoor. She said:
"Yes, we will be working soon. After Rangoon we are going to start the film. I am a big fan of Hansal Mehta and I hope we both will be making an endearing film," she said.
Also read: Aligarh film review: none of us should forget the real essence of 'Aligarh'
-- With inputs from IANS