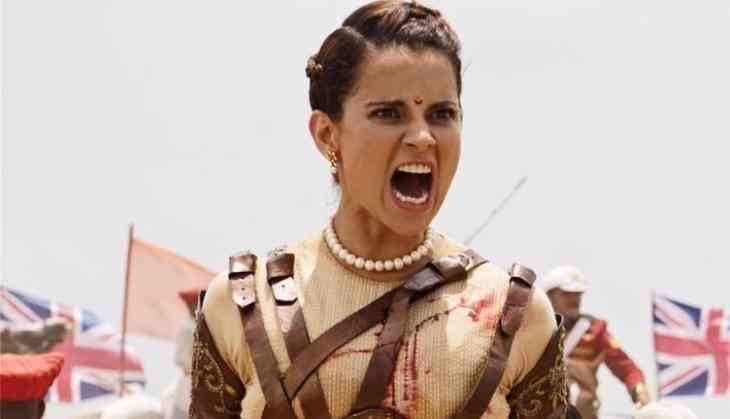 India was left shaken on 14th February at Valentine's Day, where, more than 40 jawans of the Central Reserve Police Force (CRPF) were killed in a terror attack in Jammu and Kashmir's Pulwama on Thursday afternoon. An explosive-laden SUV rammed into a bus carrying soldiers, leaving Kashmir with one of the worst terror attacks ever.
After Shah Rukh Khan, Salman Khan, the attack has been condemned by many celebs from the industry, now its Kangana Ranaut who is criticising the attack, in an interview with an entertainment website she said, "Pakistan has not only violated our nation's security they have also attacked our dignity by openly threatening and humiliating us. We need to take decisive actions or else our silence will be misunderstood for our cowardice... Bharat is bleeding today, the killing of our sons is like a dagger in our gut; anyone who lectures about non-violence and peace at this time should be painted black, put on a donkey and slapped by everyone on the streets."
After this attack, Shabana Azmi too showed her displeasure over the event and the actress, in fact, turned down an invitation by the Karachi Arts Council, citing the attack on CRPF jawans.
When asked Kangana on the move of Shabana she said, "People like Shabana Azmi calling for a halt on the cultural exchange -- they are the ones who promote Bharat Tere Tukde Honge gangs... why did they organise an event in Karachi in the first place when Pakistani artistes have been banned after Uri attacks? And now they are trying to save face? The film industry is full of such anti-nationals who boost enemies' morals in many ways, but right now is the time to focus on decisive actions... Pakistan ban is not the focus, Pakistan destruction is."
Recently, to show her solidarity with the martyrs' jawans Kangana cancelled the success bash of her latest film Manikarnika.
Also, read this-
Pulwama Attack: From Salman Khan to Akshay Kumar, Bollywood condole brutal attack on Indian army
Pulwama Terror Attack: Fans ask Bollywood to stop giving work and entertain Pakistan; 'Total Dhamaal' on watch list