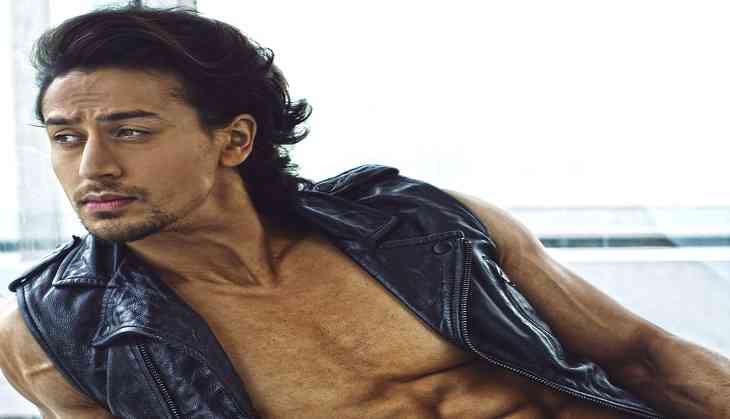 Tiger Shroff is gearing up for his next release Munna Michael. The film is directed by Sabbir Khan and he is paired with debutant Nidhi Agarwal. Tiger talks about his films, family and rumoured girlfriend Disha Patani.
Was it difficult for you to play a street dancer?
Every role has its challenges. The dancing part was easy but playing a street person was not. Especially the way they talk and walk. I did lot of workshops with my writers and director. I thought about my father too, because this was something more familiar to him. I never ask anything to my father as I want to be a self-made person. Keeping that in mind I wanted to make him proud when he watches me on screen playing this role. He has seen the promos and is happy about it. Whatever I am today, it is because of Michael Jackson. He has that impact on so many artistes all over the world and playing his fan in the film was a great.
How did you get along with Nidhhi Aggerwal?
We hit it off immediately. I understood where she is coming from. She is a newcomer like me. I remember two years ago I was in her position. I could understand her mindset, an outsider coming into the industry. There is always a pressure, so I used to assure her everything will be fine.
How was it to do third film with director Sabbir Khan?
I was very raw and new when Sabbir and I did Heropanti together. So he would take care of me. During Bhaagi I had matured a bit. Now during Munna Michael, he barely had to give me any instructions. We understand each other's small gestures too. I give my inputs rarely but he knows what he wants from actors. I followed him. We never really had any issues between us, whatever rumours came out I think it was for the promotions.
What are your upcoming projects?
I have got three challenging and big films. Baaghi 2 will have a different story altogether. It is not a continuation. It is just that character name will be same. It is a fresh story and pairing. As far as Student of The Year sequel is concern, I have not heard the story, the casting is on and it will take some time. I will start Baaghi first and then Rambo.
Are you okay being compared to Sylvester Stallone in Hindi remake of Rambo?
Yes, I will have to do a lot of preparations and homework on his body language, emotion, thought process. I want to give it my own take and don't want to replace him. It is just huge honour for me to be in that character and I am ready for it.
How do you deal with comparisons and criticism?
I am very sensitive to these things, though now I have a filter because I know what I need to do and what I don't need to do. I am aware of my capabilities and potential. So it does not matter anymore. It is a challenge for me to get out of my father's shadow. I have been trying to prove myself from the beginning that I am different from him.
Do you get anxious about box office numbers?
Fridays are always nerve wrecking, but when you see the response for trailer and songs, you kind of get an idea. I remember I went into a depression when Flying Jatt didn't do well. I had lot of hopes because Baaghi did well and it collected Rs. 12 crore on first day. It was a huge thing for a newcomer that his second film got good opening. I thought that my fan following must have increased in third film. But that didn't happen and that was unfortunate. I was confident about it and but I have started looking at the finishing line. I don't think about anything, now I only think about making a good film. Eventually, box office collection does affect but while in the process I stay away from it. Having said that I love keeping tab on collections and it does affect me. I try and find out how my film has done on the first weekend.
Do you discuss work with your family?
We don't discuss work at all; when we are together we talk about food, vacations, and ask about routine. I never ask my father for any advice, even when I am confused. I normally approach my manager or my mentor Sajid Nadiadwala if I am in two minds.
Did you recommend Disha Patani for Baaghi 2?
That's not true at all, we had done and album together Befikra. People used to say Tiger has recommended her. She has achieved everything on her own and because of her talent. I have not done anything for her. It is her hard work and auditioning, her sincerity towards her craft that has helped her. I don't want to take away that from her by saying that I have recommended her. I am not a big star to recommend her name to Sajid. I have been recommending myself
Do you get bothered about paparazzi?
It is part and parcel of the job. They too do lot of efforts to click pictures, they have to hide and take snaps. It is their job, if I say no, they will lose their jobs. So I don't want to do that. Everybody tries to make a living if my pictures are making difference to them then I am fine with it.