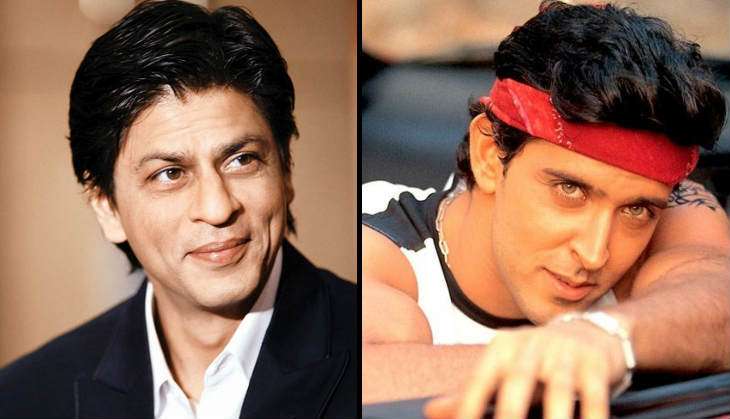 Hrithik Roshan debuted in Bollywood with dad Rakesh Roshan's Kaho Na... Pyaar Hai and became an overnight star. The film did tremendously well at the Box Office and Hrithik-Ameesha's on-screen chemistry became the talk of the town.
The actor's popularity rose to an extent that rumours had it that Hrithik was soon going to dethrone Shah Rukh Khan from his numero uno position in Bollywood.
Hrithik, on the other hand just couldn't stand these rumours and openly criticised them. In an interview to a popular glossy, he expressed how irked he felt with such rumours and said:
"I'm sick and tired of screaming that I'm not that good. That I've received more than I deserve. And for God's sake, please don't compare me with Shah Rukh Khan. Anyway, everyone will know the truth once a few more films of mine are released.
Also read: #CatchFlashBack: When Yash Chopra sidelined Sunny Deol for Shah Rukh Khan
How can anyone write that I'm here to dethrone Shah Rukh Khan, the king of Bollywood? Look at the tags which have been heaped on me, 'Overnight craze', 'Sensation'. When my films don't do well, these same tags will be sarcastically used against me. I know, it's gonna happen. Sooner or later."
Today, Hrithik Roshan, one of the biggest Bollywood superstars, is gearing up for the release of his upcoming, Mohenjo Daro. Check out the teaser of the film here:
Also read: #CatchFlashBack: From Akshay Kumar's exit to Salman Khan's entry in Lai Bhaari
-- quotes from Filmfare