It has been nine years since the release of Shah Rukh Khan's hockey drama, Chak De India directed by Shimit Amin. Not only did the film - about a hockey coach trying to win back respect - win a National Award but SRK garnered critical acclaim for his role, which is considered to be one of his career best performances till date.
But would you believe it if we told you that Shah Rukh was not director Shimit Amin's first choice for the character of the coach of the Indian Women's Hockey team, Kabir Khan? The director wanted Salman Khan to play Coach Kabir. Believe it!
Chak De India was Shimit Amin's first film under the Yash Raj Films banner. And the director reportedly wrote the character of Kabir Khan with Salman in mind for the role. When Amin narrated the script to Salman, the actor had some reservations with the climax. Salman reportedly wanted an India Vs Pakistan match for the climax - instead of the scripted India Vs Australia match - since his team's loss to Pakistan was the reason for Kabir Khan's fall from grace. Salman felt that a final victory against Pakistan would be more appropriate for the plot.
Also read: #CatchFlashBack: When Yash Chopra sidelined Sunny Deol for Shah Rukh Khan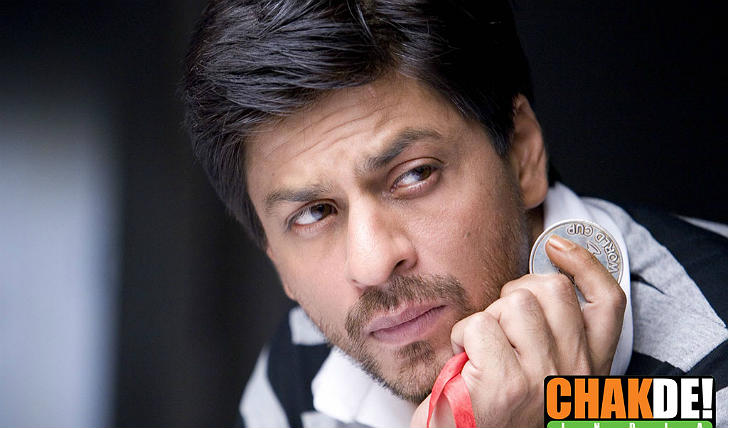 Photo: a film still

However, neither Shimit Amin nor Aditya Chopra wanted to alter the climax since that would go against the very essence of Chak De India. With Salman Khan opting out of the film, Aditya Chopra went to Shah Rukh Khan with the script - for what would go down as one of Shah Rukh's most iconic films of all time. 

Also read: #CatchFlashback: When Sharmila Tagore wanted to wear a bikini, but wasn't allowed

After the release and subsequent Box Office success of Chak De India, Salman Khan had confessed that he was surprised at how well-received the hockey drama was. He had then said:

"I had an issue with the climax of Chak De India. In fact, Aditya Chopra promised me that this would be the biggest hit of the year and warned me to not miss out on the film, but I didn't think so. I was fortunate that my film, Partner which released that year did equally well at the Box Office".

"Chak De India did really well, Shah Rukh Khan has been appreciated, people have loved the film, and I was proved terribly wrong". 

"This is a scary bit for me as my thinking went wrong. Shimit has made Chak De India the same way he narrated the script to me, and when the film worked, I was like how can this work? It can't work at all," Salman had then told an interviewer.

Also read: #CatchFlashBack: When Shah Rukh Khan was Rajkumar Hirani's 'Munnabhai'

Chak De India would have been Salman Khan's first film with YRF. It took five years after the hockey drama for Salman to join hands with YRF - the two came together for Ek Tha Tiger. 

Despite the high critical acclaim, Chak De India recorded the lowest opening numbers for a Shah Rukh Khan-YRF film. However, the word of mouth and positive critics reviews translated into the collections following the opening weekend and the film went on to be a blockbuster. 

Enjoy this song from Chak De India: