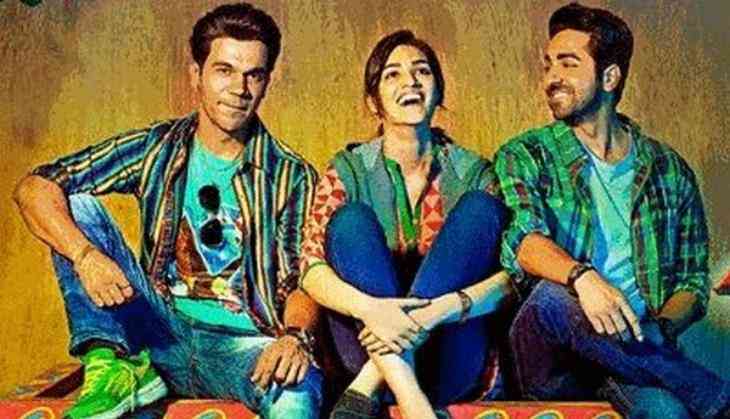 B-Town welcomes 'Bareilly Ki Barfi' Creative Producer Juno Chopra
Bollywood celebrities have welcomed Juno Chopra as a creative producer for 'Bareilly Ki Barfi'.
'Bareilly Ki Barfi' marks the debut of Juno Chopra as Creative Producer.
Many celebrities from the Indian film industry have taken to social media to welcome him.
Karan Johar said: "http://bit.ly/BareillyKiBarfiTrailer . congratulations @junochopra on being a creative producer on this one!!!"
Sonakshi Sinha? shared her response after watching the trailer, "Dekho dekho!! Its @junochopra's first film as creative producer! So proud... this looks like too much fun http://bit.ly/BareillyKiBarfiTrailer ."
Sidharth Malhotra tweeted: "Trailer looks yummy guys! Good luck to team #Bareillykibarfi @kritisanon @ayushmannk @RajkummarRao n my bro @junochopra"
Varun Dhawan shared, "This looks amazing Ashwiny.great job by @junochopra @kritisanon your besttt. @ayushmannk stylebhai and @RajkummarRao u cracked me up"
Son of Ravi Chopra, Juno Chopra is the grandson of the legendary Baldev Raj Chopra (B.R. Chopra), who is known for his classic works like Waqt (1965), Ittefaq (1969), The Burning Train (1979) to name a few.
Starring Kriti Sanon, Ayushmann Khurrana and Rajkummar Rao, 'Bareilly Ki Barfi' is presented by Junglee Pictures in association with BR Studios and is scheduled to release on August 18, 2017.
-ANI