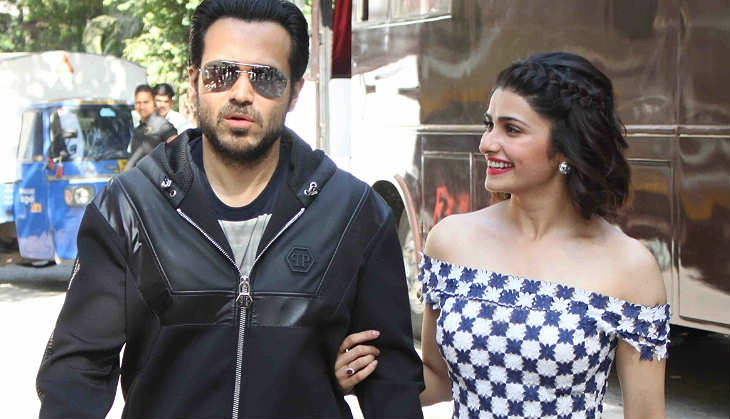 Actor Emraan Hashmi feels that one's profession should not hinder his/her love life and people should willingly support their partner to overcome any challenge in life.
Hashmi, who will next be seen playing the role of former Indian cricket captain Mohammad Azharuddin in the forthcoming film Azhar, recently appeared on TV show Yaar Mera Superstar along with his Azhar co-star Prachi Desai.
When asked what advice he would give Prachi if she decides to date a cricketer, Hashmi replied:
"A sportsman's life, not only cricketer's, any sportsman's life is very eventful. It's high adrenaline and a lot of things like that. Profession, I think is very incidental. If you like someone, if you're in love with someone, professions don't matter. You're willing to deal with the challenges it has, make amends with them and support your partner in whatever they want to do," he said.
Emraan Hashmi, best known for his roles in films like Murder, Jannat, and The Dirty Picture revealed that in future, he wishes to play "someone who's like goody two shoes".
"You know, like very simple, typical poster life, married with kids, life with no conflicts, nine to five job, not a home wrecker and no murder mysteries. I want to play someone who is nice; once in a while," he said.
"Actors are very selfish and rightfully so. If you are doing a film, you need mileage from that film. You obviously want the film to do well, but also that you benefit from it," he added.
Directed by Tony D'Souza, Azhar, which also stars Nargis Fakhri and Lara Dutta, is slated to release on 13 May.
-- IANS