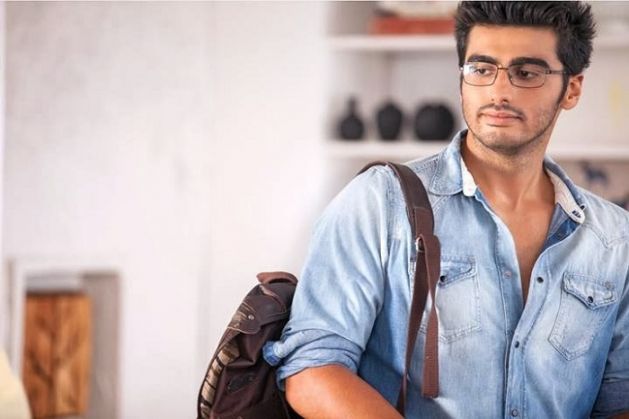 Arjun Kapoor, who is currently gearing up for the release of R Balki's romantic comedy, Ki and Ka, will soon start shooting for Mohit Suri's Half Girlfriend.
Arjun, who played the lead in the cinematic adaptation of a Chetan Bhagat novel, Two States, will be paired alongside Shraddha Kapoor in Half Girlfriend.
In a recent interview, Arjun Kapoor admitted that he had not read Bhagat's book, Half Girlfriend yet.
"To be honest, I have not read Half Girlfriend. Even for 2 States I never read the book. The only think I read for both the films is the script, which I found very interesting. I know that a lot of things written in the book are to be edited from the film, so what's the point reading the book?"
Also Read: Official: Arjun Kapoor and Shraddha Kapoor sign Half Girlfriend
"For me it is material of the script and I am never equated with the book as I am not a reader. Since Chetan is a part of Half Girlfriend, I would believe that he has bettered his own work."
Despite Hamari Adhuri Kahani failing to live up to the expectations, Arjun believes that Mohit Suri is a very capable director. "I think Mohit Suri is a very capable director to adapt a book," he said.
Speaking about the shooting schedule and preparation for his character in Half Girlfriend, Arjun Kapoor explained:
"For me, the work on Half Girlfriend started when I signed the film way back in December. I have been preparing for my character of a basketball player since December and in between my training I am promoting Ki and Ka."
Also Read: Plan your movie dates. Release dates of Arjun-Shraddha's Half Girlfriend and Tiger Shroff's Flying Jatt out now
"The movie goes on floors in May and we wrap up the shoot around September. One of major shooting schedule will take place at New York."
Half Girlfriend will release on 7 October 2016.