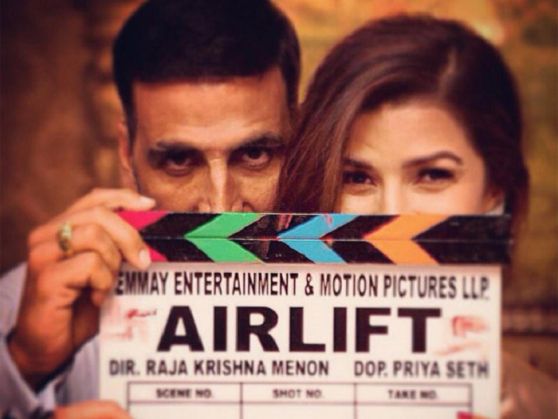 Akshay Kumar is one of the very few superstars in India who has never shied away from signing films belonging to different genres. The actor has always strived to bridge the gap between commercial cinema and content-based cinema.
Also Read: Airlift Teaser: Akshay Kumar is here to rescue 1,70,000 Indians
As he gears up for the release of his next film, Airlift, we hear that to keep the budget of the film under control, Akshay Kumar did not charge a single penny to act in the film; rather the actor will keep 80 per cent of the film profits as his remuneration.
The actor has ensured that the film is made under a tight budget so that the profits starts pouring in after the first weekend itself. The film, which is based on India's most heroic mission of evacuating 1,70,000 Indians stranded at Kuwait during the Iraq war, has generated a positive buzz after the makers launched the teaser trailer of the film.
Also Read: Want to know more about Akshay Kumar's Airlift? Check out the Khiladi's Twitter page
The producers of Airlift are expecting the film to get a response similar to Akshay Kumar's last Republic Day release, Baby, and going by the teaser, it seems that the film is heading in that direction.
The movie releases on 22 January 2015.