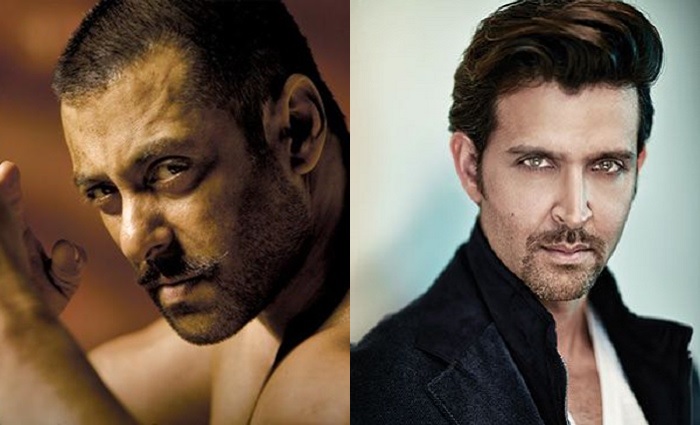 The shooting for Mohenjo Daro was recently wrapped up in Mumbai. The team of the Ashutosh Gowariker directorial shot for over 200 days and concluded with an intense action sequence.
Since a film like Mohenjo Daro requires to be mounted on a huge scale, shooting at the studios was not possible - a major reason why the team decided to have outdoor shoots instead. However, this means that the shooting had to be conducted in full view of the public and the media. This in turn, led to photos of the film being leaked on social and news media.
Also Read: What's similar between Hrithik Roshan's Mohenjo Daro and S S Rajamouli's Baahubali?
Lead actor Hrithik Roshan is reportedly upset with the media as well as his fans for revealing his look in the film. The actor underwent a massive change in look for the film that is set in the Indus Valley civilisation. He also reportedly confiscated a photographer's camera in Mumbai for having snapped him on the sets during a shoot for Mohenjo Daro.
While confiscating the camera may not have been the right move, it is important to question the ethics of the media personnel in question. The Mohenjo Daro team has been working hard for about 200 days and the "First Look" strategy often helps to pique audience interest about the film.
Also Read: Mohenjo Daro: Hrithik Roshan's 200 days of hard-work comes to an end in February 2016
While paparazzi have previously courted controversy for hounding celebrities at all times, is it right to disrupt the carefully-planned publicity strategy of the team of a film for an exclusive scoop?
This is not the first time that an actor has been upset about leaked photographs. Recently, Salman Khan expressed his disappointment after a few snaps from the shoot of his wrestling drama, Sultan, were leaked from the sets.
Mohenjo Daro, which also stars Pooja Hegde, is set to release on 12 August 2016.