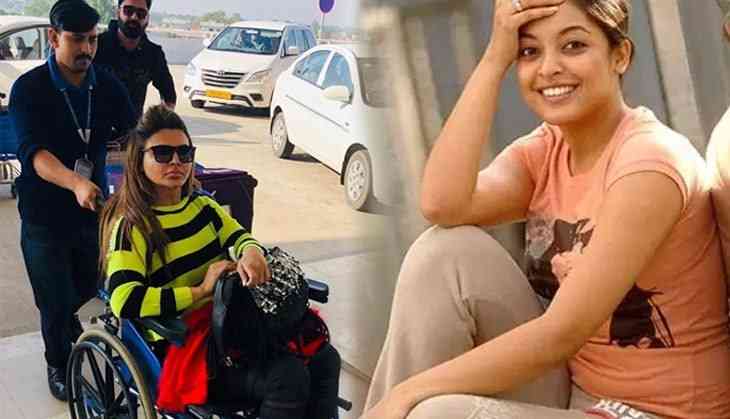 Rakhi Sawant who never leave any chance to come in limelight either by giving some controversial remarks or for any other thing. From last few months, she is continuously in the headlines, for accusing Tanushree Dutta that she had made false allegations against the actor Nana Patekar.
Rakhi has also raised her voice against #MeToo movement in India. Even she has become the teacher for the girls that how to prevent themselves from harassment at their workplace through a video.
From a long time, there are a war of words going on between Rakhi and Tanushree on the allegations against Nana Patekar. Even they have filed a defamation case on each other.
Now, Rakhi Sawant has apologised to Tanushree on her social media account through a video. However, her apology comes in response to Dutta's open letter. In the letter, Tanushree wrote that she has lost the faith in God Jesus and also said that she will not visit a church for offering prayers until Rakhi apologised to her.
In the video, Rakhi said that Tanushree should not have brought the God Jesus between their fight. She said that she would not want Tanushree to lose her faith in God. Hence, she apologised to her and also urged her to forget everything. She has also requested her that not to say anything against Bollywood.
See Video:
Recently, Rakhi get injured in a wrestling ring when wrestler Rebel beaten her brutally. However, she has recovered now.
Also read: Shocking! Rakhi Sawant fought with a wrestler at the Great Khali's show and what happened next will scare you! See video